Philadelphia Pastel Society
2024 Members' Exhibition
Deadline is

November 1st
5 weeks left to enter
Members Only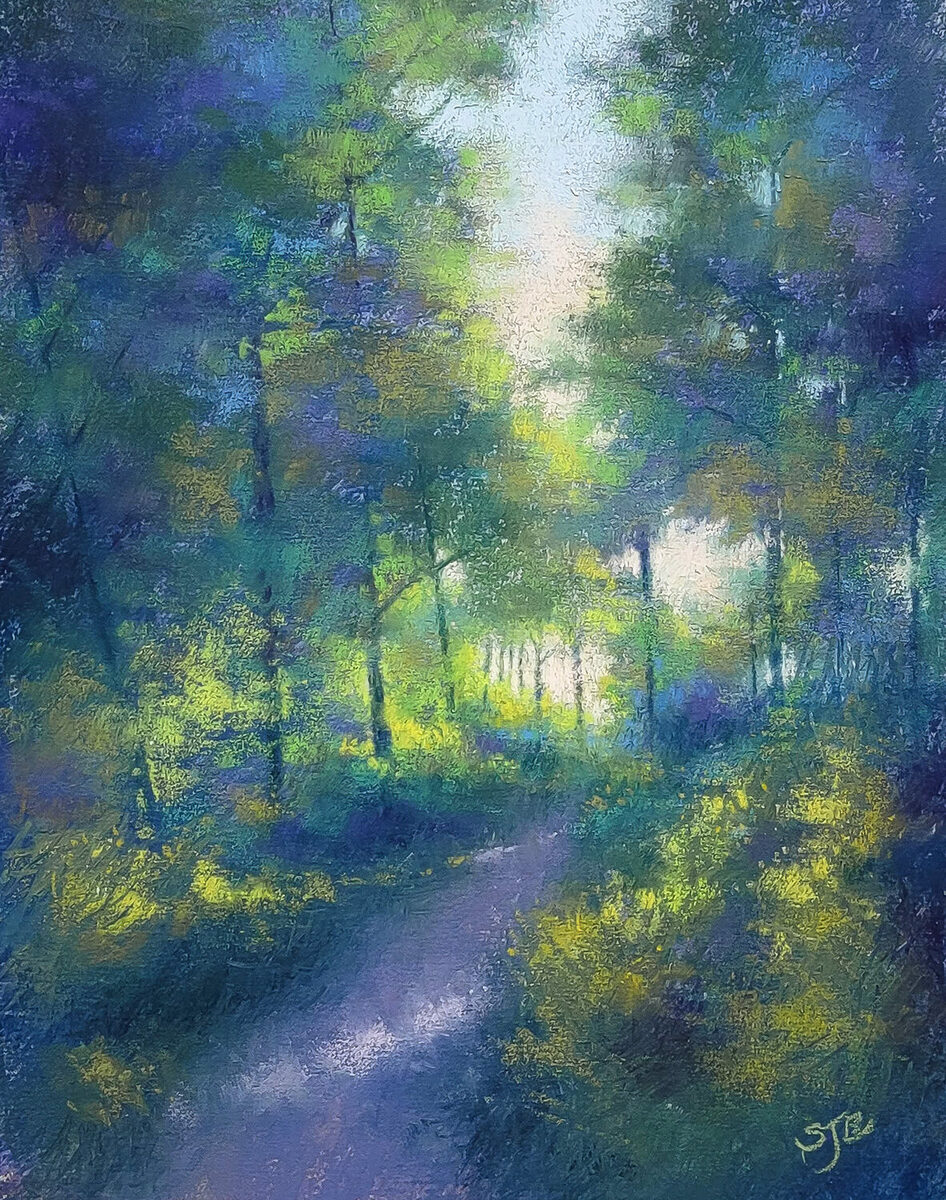 Almost Home by Stephanie Brown
Deadline for entry:

November 1, 2023
Venue
The Henry Gallery
Penn State University Great Valley Campus
Conference Center, 2nd Floor
30 E. Swedesford Road
Malvern, PA 19355

Visiting Hours
Monday–Friday, 9am–5pm
Awards
Over $1000 in awards, including the $ 500 Philadelphia Pastel Society Award of Excellence
Entry Fee
Members-only: $30 for up to 2 artworks.
No more than one painting may be selected for the exhibition.
Make sure your membership is up to date and paid through December 31, 2023.


Juror of Selection
Karen Israel PSA-MP, IAPS/MC, PSWC, CPS, PPSCC
"Creating art is a vehicle through which I can more easily communicate my impressions of the world. I enjoy using line, color and a dynamic design to tell my visual story. As I begin the creative process, the medium of pastel provides an immediate and colorful way to make painterly decisions and choices."
Karen Israel's pastel paintings are defined by their dynamic compositions and unique viewpoints. She is influenced by the light and mood of the subject and lets those elements dictate her approach. These subjects are rendered with a strong appreciation for the rigors of formal design coupled with a fearless array of color choices.
In addition to numerous awards, Karen's work has garnered the honor of Signature Member with the American Artists Professional League, Master Circle with the International Association of Pastel Societies and Master Pastelist with the Pastel Society of America. Karen is an artist member of the Salmagundi Club, NYC, the Copley Society, Boston and the Lyme Art Association.
Karen conducts many teaching demonstrations and workshops throughout the United States and she has served as juror for many national competitions.
In May 2022, Karen's pastel paintings were on exhibit with Les Amis Des Arts in Pastels of the World in Bourbonnais, honoring American Women pastelists, Montluçon, France.
Karen's pastel paintings were featured twice in Practique Des Arts: August 2020, July 2018 and in Southwest Art Magazine in April 2021.
See more about Karen at
artbykarenisrael.com
.
Judge of Awards
Anne Singer PSA, IAPS/MC, MPS
Anne Singer discovered her love of art on a trip to Paris in 2011 and began a journey of art education in 2012. She studied oil painting for several years before finding pastels. Studying and working in pastels quickly became a passion. Her pastels have been exhibited in national and international exhibitions. She is also well known for her work in oil, including the Impressionist Award of Excellence at the Oil Painters of America, Eastern Regional Exhibition 2020.
Anne is an IAPS Master Circle member, a Signature Member of the Pastel Society of America, a Signature Member of the Maryland Pastel Society, and a member of the Oil Painteers of America and American Impressionist Society. She is a founding member of the Blue Berry Pie and Art Society.
See more about Anne at
annefsinger.com
.
Submissions
This is a juried show and awards will be given. Artworks will be selected by Karen Israel, while awards will be chosen by Anne Singer. The number of pieces selected will be limited by the number that the gallery can display. Once your entry is submitted through ShowSubmit, there will be no refunds regardless of the status of your entry. Entries may be disqualified for not following entry guidelines. PPS may use images of accepted work for publicity and marketing purposes.
Exhibition Requirements
Must be a current member of the Philadelphia Pastel Society.
Artwork previously exhibited in a juried PPS show is not eligible.
Current Work: Artwork must have been completed within the past 3 years (2020 or later).
Accepted artwork must NOT be exhibited concurrently with an online exhibit.
All works must be in dry soft pastel with at least 80% of the finished work in dry pastel. No oil pastels nor varnished dry pastels will be accepted.
Originality: The artwork must not have been done with instructor direction.
All work must be framed, wired, and ready to hang. No saw tooth hangers or clip frames are allowed.
Maximum Size: The framed painting cannot exceed 36" on the longest side.
Withholding: Once accepted, works cannot be withheld from the exhibition under a penalty of a two year exclusion from future juried PPS exhibitions.
Sales: All work must be FOR SALE with a 25% commission payable to PPS. Once accepted, the price of your painting cannot be changed.
Confirming Entries & Notification
Each artist may submit up to two pieces of artwork; however, only one piece may be accepted with the possibility that none will be accepted. Email notification of acceptance and/or rejection will be sent out on or about November 27, 2023.
Delivery of Accepted Work
Artwork can be hand delivered to The Henry Gallery at Penn State, Great Valley, on Tuesday, January 9, 2024. Artists must have their membership dues paid for 2024 prior to delivery. Note that artwork is hand delivery only – no shipped artwork will be accepted.
Sales
All sales will be handled by PPS. If there is interest in purchasing an artwork, payment will be collected by Jack Lloyd, Exhibition Chair. Purchased artwork can be picked up at Henry Gallery at the close of the show.
All artwork must remain on display until the completion of the exhibition.
Questions
For questions about PPS or this Prospectus, please contact:
Jack Lloyd,
[email protected]
Additional Notification Information
Notifications will be emailed by the end of the day on November 27, 2023. We cannot respond to inquiries regarding the status of notifications before then.
Please add [email protected] to your email safe senders list.
After notifications are sent, you may view the status of your entry in your ShowSubmit artist account's Entry History. Accepted works will be notated by a green check.

If you do not receive your email, you may also view your notification letter using the View Notification link in your Entry History.

Note: Entries made prior to 2023 may not display the View Notification link.
Image and Filename Specifications
You do not need to resize or rename your image files.
Submit your original JPEG image files.
Crop out all parts of the photo that are not the actual work; do not show mat, frame, etc, only the work itself.
Image files are automatically resized to 300 dpi and 1500 pixels on the longest edge.
Image files are automatically renamed using your last name, first initial and the title of the work. e.g. Hamby_D_BeautifulDay.jpg
Additional Entry Information
You will pay for your entry by credit or debit card using our secure checkout system.
After your entry is submitted and paid for, you may log back in to review your entry, edit artist and image information, and add or substitute images up until the entry deadline (November 1, 2023.)
Entry fees are not refundable and must be submitted and paid by the entry deadline.
Entries cannot be accepted or changed after the deadline. Incomplete entries will be disqualified.
Support
For questions about the entry process or this website please contact ShowSubmit Support at [email protected]. We will get back to you between 9am and 6pm Eastern Time, Monday to Friday. You can also view the Support Center, Entry Guide, or our FAQ.