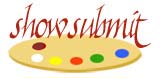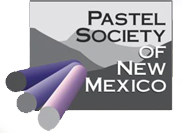 Pastel Society of New Mexico
Enchanted Colors
Deadline is

February 22nd
3 weeks left to enter
Open to Non-Members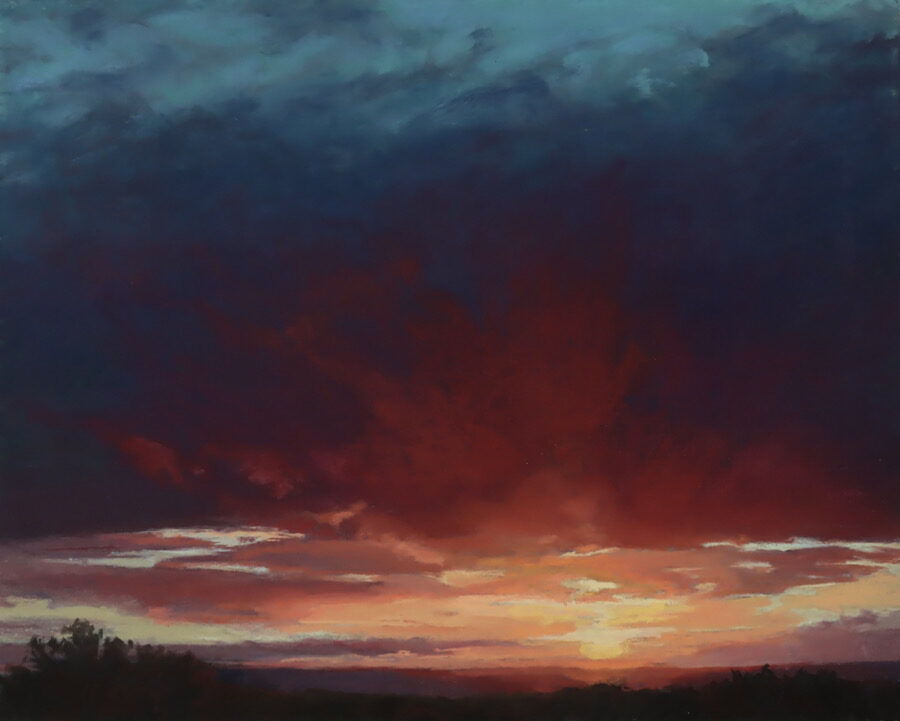 Eternal Evening by Katherine Irish
Create your entry at the bottom of this page.
Deadline for entry:

February 22, 2023
Enchanted Colors: the Pastel Exhibition from New Mexico & Beyond will be PSNM's 31st annual "open" show. You are invited to submit up to 3 paintings for jury consideration to have your paintings in one of the best pastel shows in the country!
Juror of Selection
Ray Hassard, Ned Mueller, and Sally Strand independently score entries.
Judge of Awards
Ann Huston will present awards only to paintings on display at the museum!
Awards
Announced at Gala Opening Reception on Saturday, April 22, 2023, 3 - 5pm
1st place . . . . . . . . . .$1500 cash
2nd place. . . . . . . . . $1000 cash
3rd place . . . . . . . . . $750 cash
4th place . . . . . . . . . $500 cash

Plus numerous sponsor awards, expected to total more than $10,000 in value.
Enchanted Colors will be a "hybrid" exhibition, merging an actual in-person exhibit with a "virtual" digital gallery.

When submitting your entry, please select from the following options:

❏ Will Hand-deliver painting(s)
❏ Will Ship paintings(s)
❏ Digital display only

All artists are encouraged to deliver accepted paintings, since only those at museum will be eligible for awards! Artists from around the globe who elect to have their accepted paintings displayed only in digital gallery will be included in digital catalog. All accepted paintings will be in the digital gallery on view in museum.
Entry Fees
PSNM Members: $40 for up to 3 entries.
Non-Members: $45 for up to 3 entries.
Fees are non-refundable.
Must be paid by Wednesday, February 22, 2023
General Guidelines
Entry is open to all artists over the age of 18, without regard to geographic location.
Paintings not adhering to criteria below will be rejected.


ORIGINAL ARTWORK ONLY. Source material must be available to PSNM upon request.
All work must be at least 80% soft pastel.
All work must be for sale.
Minimum sale price: $500.
Artist will receive 50% of sale price.
Non-Eligible (based on PSA guidelines) includes:
Paintings done in a school, school-monitored studio or workshop, or under instructor supervision; copied from photographs taken by someone other than the artist without written authorization from the photographer; copied from published photographs, compositions from published sources or based on another artist's work; works painted over a mechanical print; copies or reproductions; work older than two years; work which has previously won a national award; work which won major award from a
publication; collaborative work; work previously accepted by a PSNM National Show.
Minimum/maximum Dimensions
Minimum PAINTING dimension: 8"x10"(or 80 sq. in.)
Maximum PAINTING dimension: 36" in any direction
Framing Requirements
Work must be sturdily framed and ready to hang, with strong screws and wire.
NO name plaques on the front of the frame or mat, and no signed mats.
NO metal frames will be accepted.
Use glass (please, no "non-glare" or "frosted" glass). For 850 sq. in. or larger shipped paintings, Plexiglas is acceptable.
Sales
Work must be for sale; NFS is not allowed.
Minimum sale price: $500.
Artist will receive 50% of sale price.
Jury Notification
Acceptance message will be sent via email by Friday, March 17, 2023.


Acceptance message will include a pdf attachment with painting labels and forms. You will need to print and complete them. Detailed information regarding framing, delivery, shipping and handling will also be included in the pdf.
Delivery of Accepted Work
HAND-DELIVERED WORK must arrive at Millicent Rogers Museum, 1504 Millicent Rogers Rd., Taos on Monday, April 17 or Tuesday, April 18, 2023.

SHIPPED WORK must be delivered to:

PSNM National Show
c/o TAOS CRATING
1103 Paseo del Pueblo Norte, Suite 1
El Prado, NM 87529

* Investigate insurance coverage options and your carrier's insurance policies. Each artist is encouraged to obtain their own insurance.
Shipping Instructions
Paintings MUST arrive at TAOS CRATING between Friday, April 7 and Friday April 14, 2023
Ship with commercial carrier, such as UPS or FedEx. DO NOT ship with the United States Postal Service!
Cost of shipping the painting(s) is the responsibility of the artist, both to and from show.
Taos Crating Handling Fees:

Airfloat Strongbox or U-Line Deluxe Art Shippers $50 per container
Other types of corrugated shipping containers $60 per container
Wooden crate - $60 per container
Additional paintings shipped in same container of any type - $20 each.
* Handling Fees cover receiving, storing, delivering, unpacking before show, picking up, re-packing and shipping paintings after show, exclusive of any shipping charges.
Storage Rental Fee: Paintings arriving at Taos Crating earlier than April 7 will be charged $5 per day, up to April 7, payable by artist.
Replacement shipping container cost is payable to Taos Crating by artist for any box damaged in transit and deemed by Taos Crating as no longer usable.
Return shipping by FedEx or UPS only. Return label and all other information must accompany your work.

Any shipping questions should be directed to Nicholas Tesluk:
phone: 505-908-6803
email: [email protected]
Shipping of Sold Paintings
Artists will be notified when painting(s) sell.
Customers/collectors shall pay all packing and shipping charges, insurance costs and other handling expenses for the shipping and delivery of artwork purchased by them.
Retrieval of Hand-delivered paintings
All unsold HAND-DELIVERED paintings must be retrieved from Millicent Rogers Museum by the Artist (or their designated representative) on Monday, June 19, 2023.
Additional Notification Information
Notifications will be emailed by the end of the day on March 17, 2023 and listed in your Account 'Entry History'. We cannot respond to inquires regarding the status of notifications before then.
We do our best to make sure you recieve your notification email, however, if you do not recieve an email and the notification date has passed, please check your email spam or login and view your ShowSubmit Entry History. Accepted works will be notated by a green check.
Please add [email protected] to your email safe senders list.
Image and Filename Specifications
You do not need to resize or rename your image files.
Submit your original JPEG image files.
Crop out all parts of the photo that are not the actual work; do not show mat, frame, etc, only the work itself.
Image files are automatically resized to 300 dpi and 900 pixels on the longest edge.
Image files are automatically renamed using your last name, first initial and the title of the work. e.g. Hamby_D_BeautifulDay.jpg
Additional Entry Information
You will pay for your entry by credit or debit card using our secure checkout system.
After your entry is submitted and paid for, you may log back in to review your entry, edit artist and image information, and add or substitute images up until the entry deadline (February 22, 2023.)
Entry fees are not refundable and must be submitted and paid by the entry deadline.
Entries cannot be accepted or changed after the deadline. Incomplete entries will be disqualified.