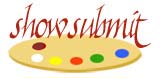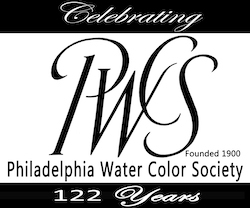 Philadelphia Water Color Society
2023 Members Show
Deadline is

February 28th
4 weeks left to enter
Members Only

Winter Respite by Yvonne Mucci
Create your entry at the bottom of this page.
Deadline for entry:

February 28, 2023
If you are a PWCS member, this is an opportunity to showcase your work with one of the oldest and the most prestigious watercolor societies in the U.S.—the Philadelphia Water Color Society. It is also a chance to compete for cash awards, and potentially, sell your work.
Note: This is an Online Show only! There will be no physical exhibition of the works included in the show. By entering this show, you will also be eligible for a small discount on an online demo by our juror, Kathleen Dworak, on Saturday April 15, 2023. Further details will be posted in our newsletter and our website category - Events / Upcoming Events.
Awards
1st Place - $500
2nd Place - $300
3rd Place - $200
5 Awards of merit - $100 each
5 Honorable Mention Awards - $50 each
Artists may receive no more than one award in this exhibition. Artists will be notified by email by April 28, 2023 if their work is selected for an award, before posting on the website.
Juror of Awards
This year's juror is Kathleen Dworak, a signature member of the American Watercolor Society, the Transparent Watercolor Society, Missouri Watercolor Society, along with several other art societies. Her work has been featured in Watercolor Artist Magazine and on the Artists Network website. Kathleen's recent award-winning paintings reflect her passion for motorcycles. For more information and inspiration, please visit
kedwatercolors.com
.
Entry Fee
Members may submit up to 2 images
$15 per artist, for 1-2 paintings
2023 PWCS membership dues must be paid in full to gain entry to the Show.
To check your membership, login to our website:
pwcs.wildapricot.org
and click on your name at the top of the screen to learn about your current member status.

Entries may be submitted any time from January 14, 2023 through February 28, 2023. All entries must be received by the end of the day (11:59pm EST) on Tuesday, Feb 28, 2023 to be considered for the Show.
Works Eligible
All work must be original and on paper. PWCS is one of the few art societies that accepts "Works on Paper" to include water media, drawings, pastel, charcoal, graphite, acrylic, gouache, colored pencil, pen/ink and hand-pulled prints. Collage elements must be of paper, and any image or color on collage papers must be the work of the artist. No oils, photographic, digital, electronic processes or computer art will be accepted. No work previously exhibited in any PWCS exhibition will be accepted.

Entries must be no older than 3 years (completed 2020-2023), and must not have been done under teacher supervision. All works must be original, not based on another artist's work, published material, or another person's photograph.


All works must be available throughout the exhibition period and not exhibited in any other show at the same time.


It's best to enter early in case there are any details that need to get resolved. The deadline for entry is firm.
All entries that meet the submission criteria will be included in the show. Each artist who submits work(s) that meet the entry requirements will be notified that they are in the show. In addition, their work(s) will be forwarded to the jury for awards.
Selection for the PWCS Online Members Show
All entries meeting the eligibility criteria in this prospectus will be presented online and considered for awards. The exhibition will be available through the PWCS website, and will be highlighted in various social media at the same time. Artwork that is selected for an award may be used for promotional purposes on the PWCS website throughout the year.
Note that selection for the PWCS Members show does not count toward qualification for PWCS Signature Membership, as outlined on the PWCS website.
Sales
Works may be for sale or not-for-sale. Prices cannot be changed once submitted. All works must remain available for sale through the end of the exhibition. Sales price will be listed online. All sales made during the Online Members Show will be between the artist and the buyer with no commission payment. If PWCS is notified of interest in a purchase the artist will be notified with the contact information of the interested buyer.
Questions?
Additional Notification Information
Notifications will be emailed by the end of the day on March 28, 2023 and listed in your Account 'Entry History'. We cannot respond to inquires regarding the status of notifications before then.
We do our best to make sure you recieve your notification email, however, if you do not recieve an email and the notification date has passed, please check your email spam or login and view your ShowSubmit Entry History. Accepted works will be notated by a green check.
Please add [email protected] to your email safe senders list.
Image and Filename Specifications
You do not need to resize or rename your image files.
Submit your original JPEG image files.
Crop out all parts of the photo that are not the actual work; do not show mat, frame, etc, only the work itself.
Image files are automatically resized to 300 dpi and 1500 pixels on the longest edge.
Image files are automatically renamed using your last name, first initial and the title of the work. e.g. Hamby_D_BeautifulDay.jpg
Additional Entry Information
You will pay for your entry by credit or debit card using our secure checkout system.
After your entry is submitted and paid for, you may log back in to review your entry, edit artist and image information, and add or substitute images up until the entry deadline (February 28, 2023.)
Entry fees are not refundable and must be submitted and paid by the entry deadline.
Entries cannot be accepted or changed after the deadline. Incomplete entries will be disqualified.