This call for entry has closed and the information below is for reference only.
Looking for open calls for entry? View open calls
Red Rock Pastel Society of Nevada
Juried Member Exhibition
Members Only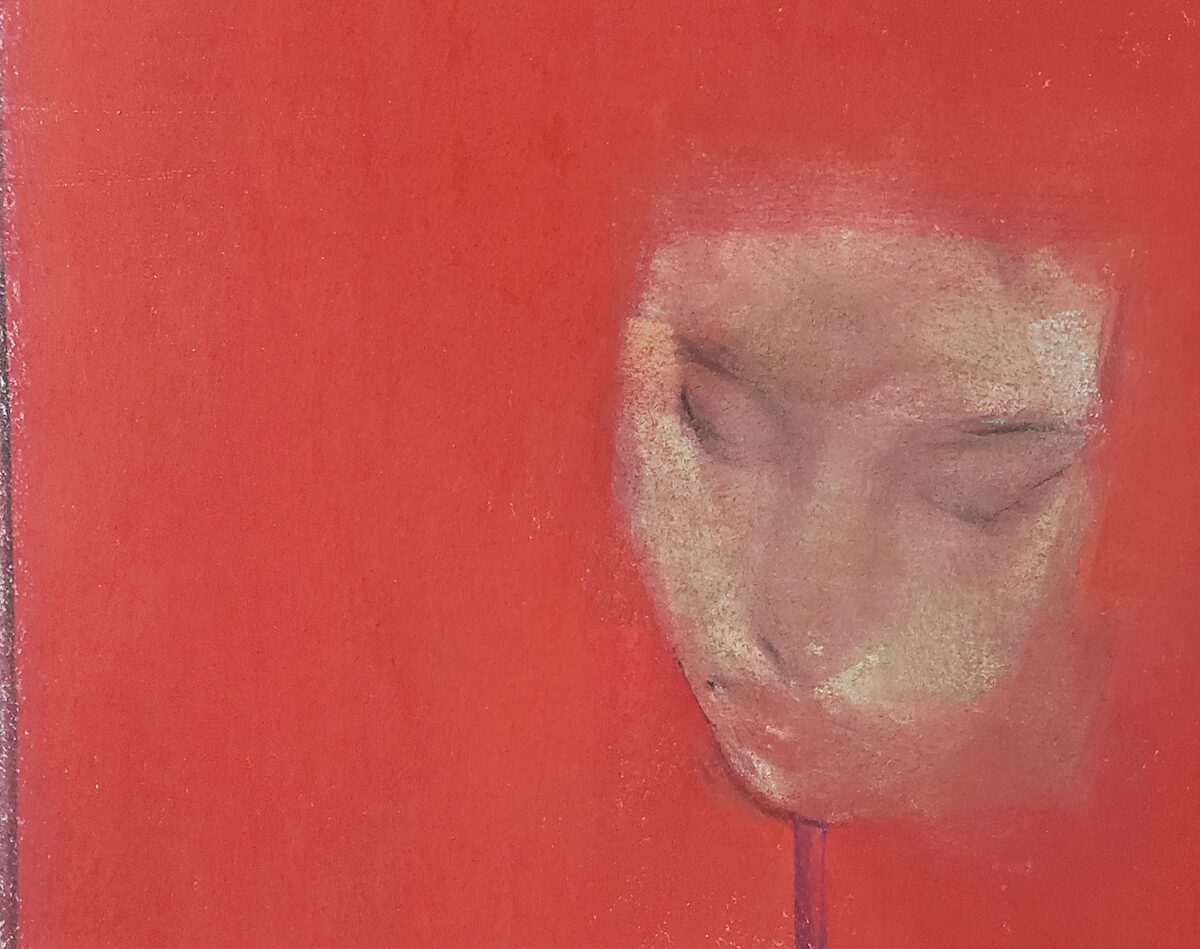 Art by Martin Campos
Deadline for entry was

May 16, 2023
Awards
Best in Show - $1000 or a sponsor-provided prize of equal or greater value.
1st - $500 or a prize of equal or greater value provided by one of our Amazing Industry sponsors.
2nd - $200 or a prize of equal or greater value provided by one of our Amazing Industry sponsors.
3rd - $160 or a prize of equal or greater value provided by one of our Amazing Industry sponsors.
Honorable Mentions will be awarded Cash or Merchandize.
Jurors and Judge
A panel of three Jurors will select the entries to be accepted for the exhibition, and the Judge of Awards will choose the awards.
Judge
Martin Campos
Jurors
Senior Juror: Lyn Diefenbach
Juror: Stephane Le Mouel
Juror: Anna Kalugina
Red Rock Exhibition Chair: Dasha Jamison
Eligibility
Open to artists of all levels. Artists must have an active membership with the Red Rock Pastel Society of Nevada to be eligible to enter the show. Upon acceptance, every artist will be required to show proof of their membership (a membership card, a canceled check, an email from the society president, or a PayPal confirmed donation). You may join at
redrockpsnv.org/get-involved
Eligible Work
Please read carefully to make sure that your work meets the following entry requirements:


​Your work must be done with dry pastel; the top layer must consist of at least 80% of dry pastel. No oil pastels can be used.
Only two-dimensional works are permissible. Pastel mosaic, sculpture, and digital pastel works are not eligible.
​The work must be original, not copied from other artists or from any other published material. Works done from photographs made by someone other than the artist are not eligible.
​Please withhold from entering any work that has been awarded major awards (Best in Show, 1, 2, 3 places) in any other shows.
​All artwork must be originally drawn and not created on top of a photo or a print.
​All works must have been created within the last two years.
​Paintings of nudes will be considered for acceptance.
​Works done under supervision (such as in a workshop or class) are not eligible. Works done during or based on images from the unguided group online sessions are not eligible.
​Works exhibited in previous RRPSNV Member Juried Exhibitions would not be accepted.
Failure to meet any of the requirements will result in your work not being juried. No substitutions are allowed.
Entry Fee
The entry fee is $35.00 for the first image and $10.00 for each additional image.
Up to 5 images may be submitted by an individual artist.
Entry fees are not refundable and must be paid by the entry deadline.
Acceptance
Up to 5 entries may be submitted from an individual artist. Please add
[email protected]
to your safe sender's list to ensure email delivery. At least one eligible work by each artist will be accepted; the total amount of the accepted images from an artist may vary at jurors' discretion.
All accepted works will be displayed on the Red Rock Pastel of Nevada website, promoted on Red Rock Social Media, and included in the printed exhibition catalog.
Questions
If you need help with the online entry system, please contact Austin:
[email protected]
For any other questions, please send an email to Dasha Jamison at
[email protected]
Entry procedures for artists outside the United States
Use the same entry procedures as listed above. If you have any issues - please contact Daria Jamison
[email protected]
Framing of Artwork
If an artwork is for Sale, framing details need to be specified.
Sales
Not for Sale works (NFS) will be accepted. 10% commissions on sales should be paid to the Red Rock Society of Nevada. All buyers will be directed to the Artist's website (email), please make sure you have accurate information regarding your work. The Artist is responsible for shipping if a work is sold.
Judge
Martin Campos
Arcenio Martin Campos attended New Mexico State University for studio arts, the University of New Mexico for art history, and received a Certificate of Painting from the Pennsylvania Academy of Fine Arts. He began drawing on his own as a child, and between schools acquired much of his fine art education from independent study and private instruction of the human figure. Campos began his teaching career conducting classes in cast drawing whilst still in New Mexico. He has given lectures on anatomy, figure drawing, and painting and has facilitated open figure drawing groups in both Albuquerque and Philadelphia. His work has received numerous awards and has been exhibited throughout the United States and abroad.
Campos currently teaches at the Fleisher Art Memorial, Winslow Art Center, and the Washington Studio School, and teaches private lessons, online courses at Kara Bullock Art School, and workshops throughout the United States, Europe, South Africa, and New Zealand.
You may find him on Instagram as
@camposmartin030
Jurors
Senior Juror: Lyn Diefenbach
The pursuit of masterly quality and technique is a high priority for Lyn Diefenbach whose work is imbued with a celebration of her faith and of life. Her paintings in pastel and oil cover a myriad of subject matter with her bold florals consistently receiving accolades nationally and internationally. Her ability to communicate her ideas has entrenched her as a respected and sought-after tutor and judge, with teaching and competition judging engagements internationally and across Australia over many years. With the advent and acceptance of online teaching and demonstrations, Lyn's teaching has reached a global audience. The reaction to her demonstration in the second Pastel Live! Convention in 2022 has opened up many more doors for her to teach, demonstrate and judge around the globe.
Lyn was accepted into the International Guild of Realism in 2008, and holds Master Pastellist status with the Pastel Society of Australia. She was awarded Eminent Pastellist status (the highest level) in the International Association of Pastel Societies in 2019, having reached Masters Circle status in 2014. Lyn was accepted into the Pastel Society of America as a Signature Member in 2016. She has been featured numerous times in the International Artist, Pastel Journal, Pratique des Arts (France) and Australian Artist magazines.
Lyn was honored to be one of only 6 international artists invited to be part of the 100 Years of Pastelling in China celebration held in Suzhou in 2019.
For more on Lyn and her art, see:
W:
www.ldief.com
FB:
@lyndiefenbach
IG:
@diefenbachlyn
Juror: Anna Kalugina
Anna Kalugina graduated from Moscow State University of Art and Industrial Design of Stroganov, department of Monumental-Decorative painting.
She took part in the restoration work on mosaics of VDNH Expo Moscow, Central Pavilion; was part of the big monumental mosaic work in Russia, Serbia and beyond.
Presently Anna is working on creating murals, mosaics, paintings and graphic arts. She participates in many national and international art shows. She won the Best in Show award in the 2022 RRPSNV Member Exhibition. Her pastels took part in several IAPS juried exhibitions live and online and got major awards at other prestigious pastel exhibitions worldwide.
You may find her on Instagram as
@tavrrya
Juror: Stéphane Le Mouël
Stéphane Le Mouël was born in 196;, from an early age he was interested in drawing.
At the age of 12, he joined the courses at the Beaux-arts de Saint-Brieuc (22) and learned the basics of drawing; from 14 to 18 he took part in various workshops within the Beaux-arts (sketch, still life, naked). Influenced by impressionist painters and painters of the navy, Stéphane painted outdoors and tested different mediums: watercolor, ink and wash, and pastels.
The encounter with abstract expressionism pushes Stéphane to let go while integrating a touch of the figurative, his new pictorial signature. Stéphane won the prize of the Paul Ricard symposium in Bandor. Today you can meet him at painting or pastel fairs, in exhibitions or during pastel demonstrations for the most major manufacturers. This February, he was presenting Pastel Girault during the prestigious Exhibition Art Capital Salon Ephemere in Paris.
You may find him on instagram as
@lemouelstephane
Additional Notification Information
Notifications will be emailed by the end of the day on May 25, 2023. We cannot respond to inquiries regarding the status of notifications before then.
Please add [email protected] to your email safe senders list.
After notifications are sent, you may view the status of your entry in your ShowSubmit artist account's Entry History. Accepted works will be notated by a green check.

If you do not receive your email, you may also view your notification letter using the View Notification link in your Entry History.

Note: Entries made prior to 2023 may not display the View Notification link.
Image and Filename Specifications
You do not need to resize or rename your image files.
Submit your original JPEG image files.
Crop out all parts of the photo that are not the actual work; do not show mat, frame, etc, only the work itself.
Image files are automatically resized to 300 dpi and 1500 pixels on the longest edge.
Image files are automatically renamed using your last name, first initial and the title of the work. e.g. Hamby_D_BeautifulDay.jpg
Additional Entry Information
You will pay for your entry by credit or debit card using our secure checkout system.
After your entry is submitted and paid for, you may log back in to review your entry, edit artist and image information, and add or substitute images up until the entry deadline (May 16, 2023.)
Entry fees are not refundable and must be submitted and paid by the entry deadline.
Entries cannot be accepted or changed after the deadline. Incomplete entries will be disqualified.
Support
For questions about the entry process or this website please contact ShowSubmit Support at [email protected]. We will get back to you between 9am and 6pm Eastern Time, Monday to Friday. You can also view the Support Center, Entry Guide, or our FAQ.