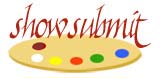 Salmagundi Club
Birthday Suit
Artful Nude Photography Exhibition
Members Only
Create your entry at the bottom of this page.
Deadline for entry:

January 30, 2023
Original nude photographs by artist members in PHOTOGRAPHY. Artists may submit up to TWO (2) pieces for consideration. This Sale will take place ONLINE and at Salmagundi.
Entry Fee
Up to 2 works per entry permitted.
Incomplete entries will be disqualified.
Exhibition Requirements
Artists may submit two works for consideration.
Outside dimensions (including frame and mat) must not exceed 42" x 42"
Image size must not be any smaller than 5" x 7" as it is a security risk.
Artists are responsible for providing images with an accurate representation of their
unframed and framed work.
Professionally framed with wire for hanging. Work on aluminum may be unframed.
Only work not previously shown at Salmagundi may be submitted.
If work is not for sale, please write "NFS" on the hangtag that will be included in acceptance email.
Works not received by the stated dates will not be hung.
Acceptance /Rejection emails will arrive via ShowSubmit.
Artists can edit their own entries during the entirety of the submission period through ShowSubmit. After the submission deadline, changes to submission entry will not be accepted.
Submissions not adhering to the Exhibition Requirements will be omitted. The decision of the Art Committee is Final. The club will receive a customary 30% of all sales. 70% to the artist. Works must be removed immediately after the exhibition. A pre-paid return shipping label must be provided by the artist if the work is to be shipped back after the exhibition.
After acceptance, works being shipped must be sent in reusable shipping boxes for art, with the name of the exhibition on the outside of the package. Salmagundi members receive 10% off Air Float boxes. Contact

[email protected]

for the member's discount code. Artists who do not utilize reusable shipping boxes will incur a $35 unpacking/packing charge.


Jurors of Selection
Bill Indursky, Executive Director
Susan Nelly, Exhibition Manager
TBD, Photography Gallerist
Awards
1st Prize, $1000.00
2nd Prize, $500.00
Certificate of Merit
Patricia Watwood, Chairman, Jury of Award
Reception
TBD
Reception open to the public, tickets required to attend, up to 130 people.
Free soft drinks and platters, alcoholic drinks for sale (card only, no cash)
Contact
Karene Infranco, Chairman, Art Committee
Salmagundi Club, 47 Fifth Avenue
New York, NY 10003 (212) 255-7740
email:
[email protected]
Additional Notification Information
Notifications will be emailed by the end of the day on February 6, 2023 and listed in your Account 'Entry History'. We cannot respond to inquires regarding the status of notifications before then.
We do our best to make sure you recieve your notification email, however, if you do not recieve an email and the notification date has passed, please check your email spam or login and view your ShowSubmit Entry History. Accepted works will be notated by a green check.
Please add [email protected] to your email safe senders list.
Image and Filename Specifications
You do not need to resize or rename your image files.
Submit your original JPEG image files.
Crop out all parts of the photo that are not the actual work; do not show mat, frame, etc, only the work itself.
Image files are automatically resized to 300 dpi and 1900 pixels on the longest edge.
Image files are automatically renamed using your last name, first initial and the title of the work. e.g. Hamby_D_BeautifulDay.jpg
Additional Entry Information
You will pay for your entry by credit or debit card using our secure checkout system.
After your entry is submitted and paid for, you may log back in to review your entry, edit artist and image information, and add or substitute images up until the entry deadline (January 30, 2023.)
Entry fees are not refundable and must be submitted and paid by the entry deadline.
Entries cannot be accepted or changed after the deadline. Incomplete entries will be disqualified.