This call for entry has closed and the information below is for reference only.
Looking for open calls for entry? View open calls
Looking for the RRPSNV 2023 Tony Graduates Showcase and Contest gallery? View the online art gallery
Red Rock Pastel Society of Nevada
2023 Tony Graduates Showcase and Contest
Deadline was

February 1st
Open to Non-Members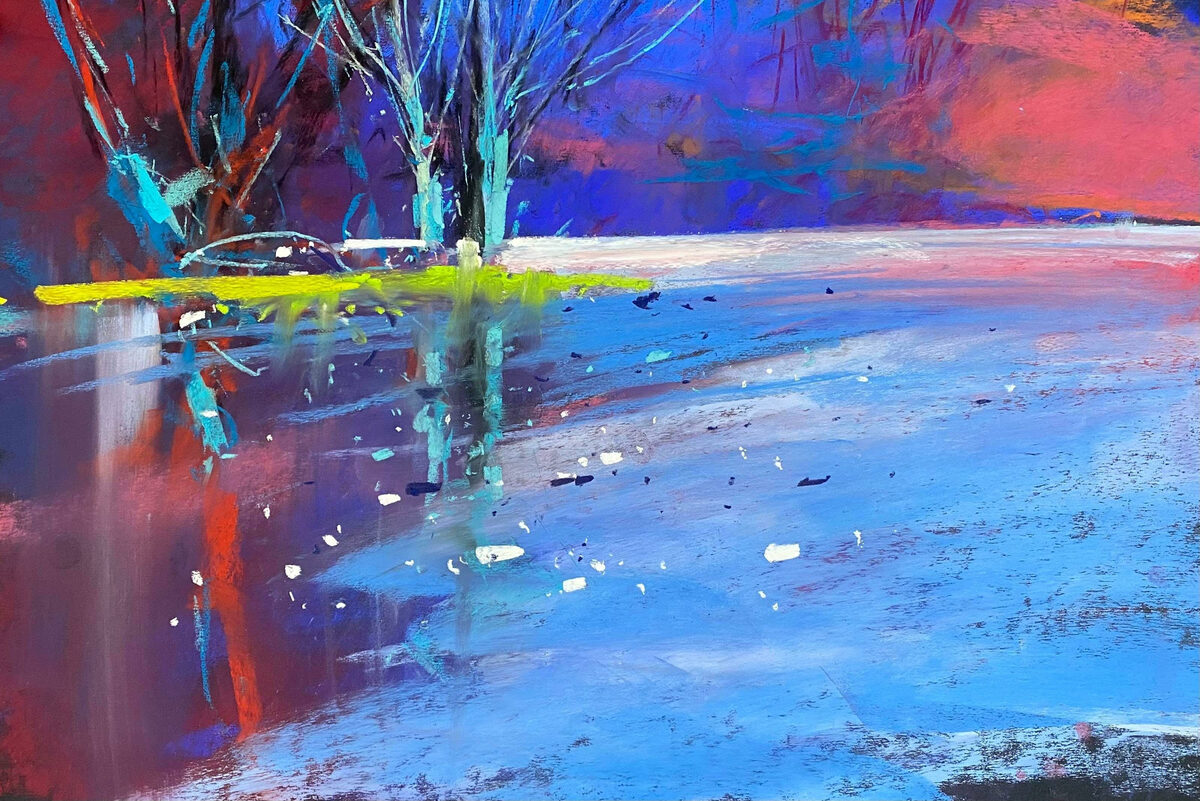 Art by Tony Allain
Deadline for entry was

February 1, 2023
Awards
Best in Show - $250 or a sponsor-provided prize of equal or greater value
Most Creative - $100 or a sponsor-provided prize of equal or greater value
Most Original - $100 or a sponsor-provided prize of equal or greater value
People's Choice - $100 or a sponsor-provided prize of equal or greater value
Juror and Judge
Tony Allain
Red Rock Exhibition Chair
Dasha Jamison
Eligibility
Open to artists of all levels who need to be Tony Graduates.


Tony Graduates are those who either:


attended any Red Rock Zoom workshop with Tony, or
attended LIVE workshop with Tony in Las Vegas, or
purchased an online lesson with Tony via Red Rock, or
watched a demo by Tony Allain facilitated by Red Rock in person or on our Youtube channel
Eligible Work
This is a special show for Tony Graduates.

Please read carefully to make sure that your work meets the following entry requirements:


Work done after or during Tony's workshop live or via Zoom, heavily influenced or based on provided workshop references will be accepted.
Your work must be done with dry pastel; the top layer must consist of at least 80% of dry pastel. No oil pastels can be used.
Only two-dimensional works are permissible. Pastel mosaic, sculpture, and digital pastel works are not eligible.
All artwork must be originally drawn and not created on top of a photo or a print.
All works must have been created within the last three years.
Failure to meet any requirements will result in your work not being juried. No substitutions are allowed.
Entry Fee
Members: $25 for up to 3 images
Non-members: $45 for to 3 images
Each additional image is $10, up to 5 images per artist.
Up to 3 images per artist will be accepted.
Acceptance
Up to 5 entries may be submitted from an individual artist. Please add
[email protected]
to your safe sender's list to ensure email delivery. At least one eligible work by each artist will be accepted, the total number of accepted images by the artist may vary at the jurors' discretion.
All accepted works will be displayed on the Red Rock Pastel of Nevada website, promoted on Red Rock Social Media, and included in the printed exhibition catalog.

All accepted works along with awards will be displayed on the RRPSNV website beginning February 15th. Even though the notification of accepted works will go out earlier, please refrain from posting images of your accepted painting until the entire Tony Graduates Showcase and Contest is posted.
Questions
If you need help with the online entry system, please contact Austin at
[email protected]
.
Entry procedures for artists outside the United States
Use the same entry procedures as listed above. Or contact Dasha Jamison at
[email protected]
Framing of Artwork
If artwork is for Sale, framing details need to be specified.
Sales
Work may be for sale; NFS is allowed.

10% commissions on sales should be paid to the Red Rock Society of Nevada. All buyers will be directed to the Artist's website (email); please make sure you have accurate information regarding your work. The Artist is responsible for shipping if a work is sold.
Juror and Judge
Tony Allain PS. PSA. ARSMA. MC/IAPS. MPANZ.
Award-winning painter, instructor, and author Tony Allain has been painting for over 40 years. A self-taught painter of color, light, and movement with a complete understanding of his surroundings. Born and raised in Guernsey in the Channel Islands he moved to paint and live in Cornwall, UK to capture the unique clarity of light living on the peninsular of the West Country. Tony has exhibited extensively over the years, his work can be found in many leading galleries as well as private and corporate collections worldwide, including the Maritime Museum, Guernsey and Queen Mary 2, and Cunard Ocean Liner. He has exhibited with The Pastel Society of America in New York, the Royal Society of Marine Artists, London, The International Pastel Exhibition, Suzhou, China, and the Pastel Society, Mall Galleries, London. A move to New Zealand in 2006 proved to be a turning point in his career with his acceptance as a Master of the Pastel Artists of New Zealand.


His work is regularly featured in The Artist Magazine, the Pastel Journal, and the Practique des Arts.

He is a member of The Pastel Society, London, UK
Associate member of The Royal Society of Marine Artists, London, UK
A signature member of the Pastel Society of America
A member of the Master Circle of the International Association of Pastel Societies.
A member of the Pastel Society of the West Coast.
A member of the Red Rocks Pastel Society
A member of the German Pastel Society
Tony now lives and works from his studio in Scotland.


My passion will always be the landscape, it is why I became an artist. I want to share my vision of the world I see. Colour and light is my motivation for choosing a subject. The light sparkling on the water, the color reflected in the landscape. I favor the early morning or late afternoon to capture these effects. I think an artist has to allow their surroundings to first reveal themselves in a way that helps them share their vision with others.


The quest for perfection can bring with it fear of making mistakes and can result in a style that can seem inhibited. I am not interested in pure representation; my work is about responses to the moods and atmospheres generated by landscape, still life, or interior. The most precious thing we artists have is our visual language.
Additional Notification Information
Notifications will be emailed by the end of the day on February 6, 2023. We cannot respond to inquiries regarding the status of notifications before then.
Please add [email protected] to your email safe senders list.
After notifications are sent, you may view the status of your entry in your ShowSubmit artist account's Entry History. Accepted works will be notated by a green check.

If you do not receive your email, you may also view your notification letter using the View Notification link in your Entry History.

Note: Entries made prior to 2023 may not display the View Notification link.
Image and Filename Specifications
You do not need to resize or rename your image files.
Submit your original JPEG image files.
Crop out all parts of the photo that are not the actual work; do not show mat, frame, etc, only the work itself.
Image files are automatically resized to 300 dpi and 1500 pixels on the longest edge.
Image files are automatically renamed using your last name, first initial and the title of the work. e.g. Hamby_D_BeautifulDay.jpg
Additional Entry Information
You will pay for your entry by credit or debit card using our secure checkout system.
After your entry is submitted and paid for, you may log back in to review your entry, edit artist and image information, and add or substitute images up until the entry deadline (February 1, 2023.)
Entry fees are not refundable and must be submitted and paid by the entry deadline.
Entries cannot be accepted or changed after the deadline. Incomplete entries will be disqualified.
Support
For questions about the entry process or this website please contact ShowSubmit Support at [email protected]. We will get back to you between 9am and 6pm Eastern Time, Monday to Friday. You can also view the Support Center, Entry Guide, or our FAQ.