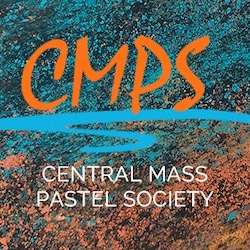 Central Mass Pastel Society
2023 Marks of Distinction National Exhibition
Deadline is

July 10th
5 weeks left to enter
Open to Non-Members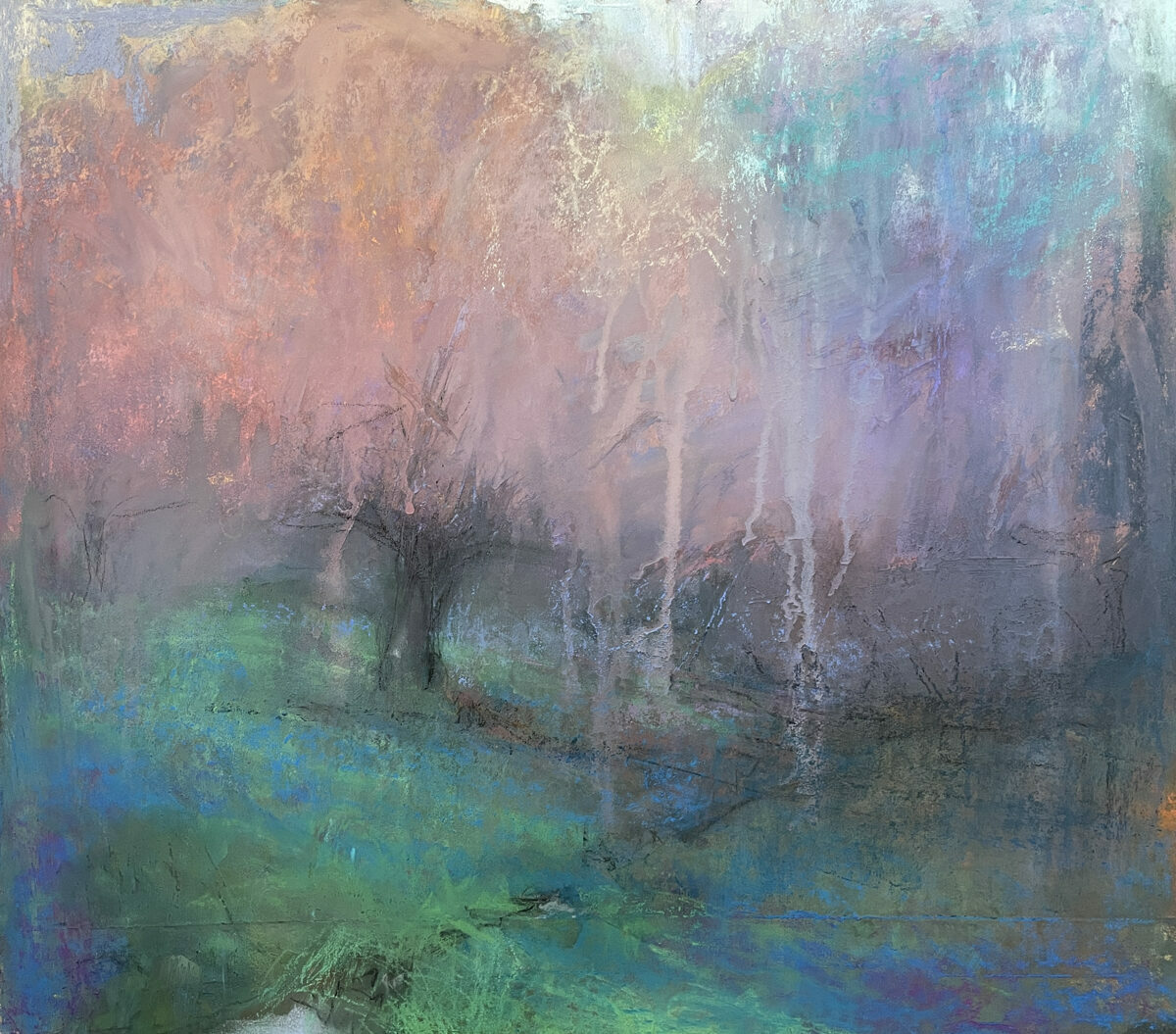 Slippery As Glass, Loriann Signori
Deadline for entry:

July 10, 2023
Awards
1st Place: $1200
2nd Place: $750
3rd Place: $500


$6000 in awards including additional cash, materials, and Honorable Mentions
Judge of Awards
Mim Brooks Fawcett, Executive Director and Chief Curator, Attleboro Arts Museum. Mim Brooks Fawcett has been director and curator of the Attleboro Arts Museum for 17 years. She came to the museum after many years in practice as a graphic artist, university instructor in graphic design, and corporate Art Director. She holds a BFA from SUNY Binghamton in graphics and studio art, and an MFA from Boston University.
Selection Jurors
Both jurors will offer an artist talk or demo in association with the show.

Loriann Signori. Loriann Signori is an award-winning Maryland artist and instructor who works in oil and pastel. She "paints luminosity," and is known for dreamlike landscapes that reside in a place between abstraction and recognizable form. A Master Circle member of International Pastel Society of America and Signature member of Pastel Society of America, Loriann's work can be seen in national and solo shows, and is represented in several galleries and corporate collections.

Javad Soleimanpour. Javad Soleimanpour is a self-taught artist, born in Iran, who lives, works, and teaches in Turkey. A versatile painter of portraits, florals, and landscapes, he became known in the US when he won 1st place in the Pastel Journal's Landscape and Interiors category after his work was submitted by one of his students. His reputation around the world as Turkey's premier pastel artist is reflected in his 71,000 Instagram followers.
Who Can Submit
Open to all artists over the age of 18 working in soft pastel.
Submission Process and Fee
Members:
$25 for 1; $35 for 2-3 pieces, plus $10 for each additional piece up to 5
Non-Members:
$35 for 1; $45 for 2-3 pieces, plus $10 for each additional piece up to 5
1 or a maximum of 2 pieces per artist may be accepted to the show.
Submit your original image file. You do not need to resize it or rename it.
Submission Requirements
Work must be at least 80% soft pastel, with soft pastel as the final layer..
Work must be less than 3 years old.
Work cannot exceed 48" in any direction, including frame. There is no minimum size..
Work must be based exclusively on the artist's own photo reference, life set-up or plein air experience, concept, and composition.
Work must be directly and individually drawn or painted by the artist, not traced or otherwise created over a base photo.
Work must be exclusively the product of the artist. Work done in a class or workshop, online venue, or otherwise under the guidance or advice of an instructor, is not permitted.
Work that has previously been in a CMPS national show, or that has received a top award (Best, 1,2,3) in any national/international show by the submission deadline, is not permitted.
Work that duplicates or is a near-copy of work that has been awarded in or sold from another national/international show is not permitted.
Delivery and Shipping of Accepted Work
Artists accepted into the exhibition will receive detailed instructions with their acceptance notification for either hand-delivering or shipping work to the venue according to the dates in the above calendar. CMPS will send an email list to accepted artists for coordinating hand delivery as desired. The address for both hand delivery and shipping is: Fivesparks, 7 Fairbank St, Harvard, MA 01451.

There will be no handling fee for work shipped in an Airfloat Strong Box or Uline Deluxe Art Shipper box. Work shipped in other packaging will carry a $50 handling fee payable at the time of shipping; no crates or packages with loose packing material will be accepted. Work must be shipped by commercial carrier (UPS, FedEx, DHL). Shipped work will be returned promptly after show close.

All work must be clean, securely framed, and wired for hanging in a non-metal frame. We recommend the use of a framer's grade plexiglass for shipping large paintings to minimize shipping cost and risk.
Pricing and Sales
Work must be for sale; NFS is not allowed.


All work must be for sale exclusively through CMPS for the duration of the show. Prices should reflect market value for similar work by the artist. Work must remain hung until the show closes.
CMPS and Fivesparks will process sales at the show venue during gallery hours, and CMPS will process sales through the online version of the show. CMPS will receive a 35% commission on all sold work, which will be split 25% to CMPS and 10% to the venue. Artist proceeds will be remitted within 30 days of show close.
Unless a buyer is authorized to pick up purchased work on show closing, artists are responsible for delivery or shipping sold work to buyers.
Questions
Show Staff
Co-chairs: Shuk Susan Lee, Jane Robbins
Awards: Anne Vosikas
MOD on the Web: Alexia Rosoff Wilber
Hanging and Graphics: Keith Demanche
Additional Notification Information
Notifications will be emailed by the end of the day on July 21, 2023. We cannot respond to inquiries regarding the status of notifications before then.
Please add [email protected] to your email safe senders list.
After notifications are sent, you may view the status of your entry in your ShowSubmit artist account's Entry History. Accepted works will be notated by a green check.

If you do not receive your email, you may also view your notification letter using the View Notification link in your Entry History.

Note: Entries made prior to 2023 may not display the View Notification link.
Image and Filename Specifications
You do not need to resize or rename your image files.
Submit your original JPEG image files.
Crop out all parts of the photo that are not the actual work; do not show mat, frame, etc, only the work itself.
Image files are automatically resized to 300 dpi and 1500 pixels on the longest edge.
Image files are automatically renamed using your last name, first initial and the title of the work. e.g. Hamby_D_BeautifulDay.jpg
Additional Entry Information
You will pay for your entry by credit or debit card using our secure checkout system.
After your entry is submitted and paid for, you may log back in to review your entry, edit artist and image information, and add or substitute images up until the entry deadline (July 10, 2023.)
Entry fees are not refundable and must be submitted and paid by the entry deadline.
Entries cannot be accepted or changed after the deadline. Incomplete entries will be disqualified.
Support
For questions about the entry process or this website please contact ShowSubmit Support at [email protected]. We will get back to you between 9am and 6pm Eastern Time, Monday to Friday. You can also view the Support Center, Entry Guide, or our FAQ.