Chicago Pastel Painters
Pastels Chicago 2023
Ninth Biennial National Juried Exhibition
Open to Non-Members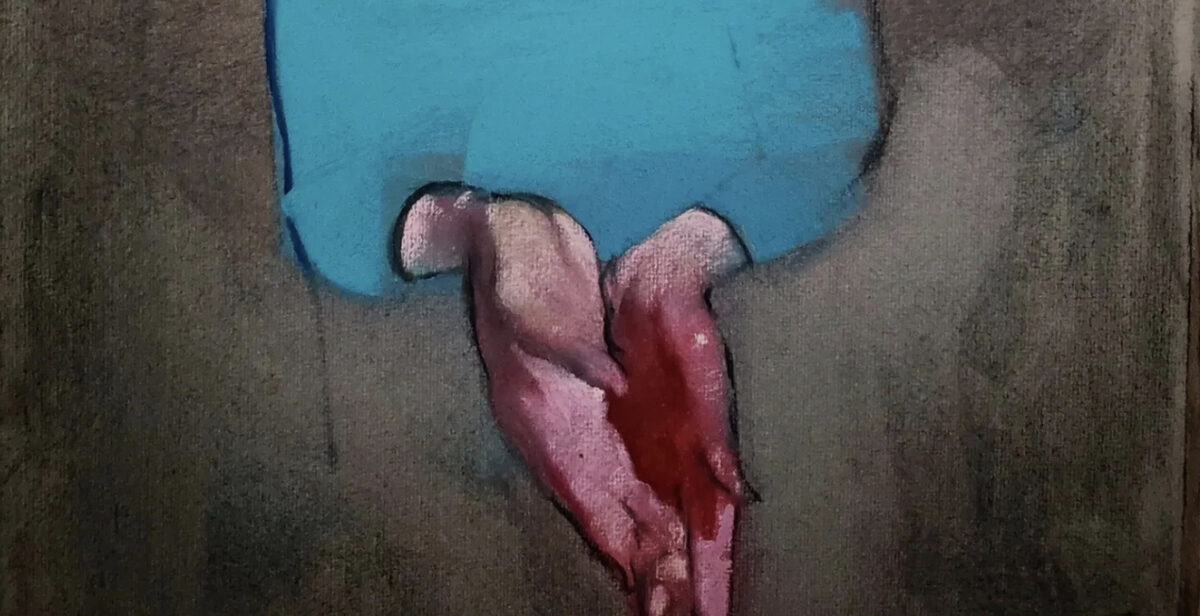 Art by Martin Campos (detail)
Deadline for entry was

July 17, 2023
IMPORTANT CHANGES TO 2023 NATIONAL SHOW

With the shift of the CPP show to online, we have decided to waive any commission on sales. Furthermore, we are allowing submissions to be Not for Sale — this means you may submit pieces that you want to keep or already have been sold or transferred. All other rules apply, so your work may not be submitted to another show during the one-month run of our exhibition.

Have you already submitted? You may substitute work or change the price to NFS if you act before the July 17 deadline.
Awards
Best of Show - $1,500.
Additional cash and merchandise awards.
Awards will be announced online.
Sales
Work may be for sale; NFS is allowed.

No commission on sales. Artist will receive 100% of sale.
Eligibility
Open to all U.S. artists, 18 years and older.
Artwork's final surface must be 80% traditional dry pastel.
All work must be original, created, and produced by the artist within the last three years.
No compositions taken from published material or based on another artist's work.
No work created in a class, workshop, or under any type of supervision.
No work copied from photographs taken by someone else other than the artist without written authorization from the photographer.
No work painted over a mechanical print, copies, or reproductions.
No collaborative work.
Work previously exhibited in any CPP Exhibition is not eligible.
CPP, in the exercise of its sole discretion, may reject work that appears substantially similar to a painting previously accepted into a CPP show.
If a painting breaks the Eligibility Rules in any way as stated above in this prospectus, it will be banned from participating in this show, and the artist will be barred from entering the next CPP National Exhibition.
Submission of Entries
All entries for this exhibition are submitted through ShowSubmit, beginning May 1, 2023.
Entry Fees
$35 for members ($45 for non-members) to submit up to three pieces.
$10 for each additional submission, up to five total.
No more than two paintings will be accepted.
No refund of entry fees.
Limitations and Framing Requirements
Entries are digital only.
Jurors of Selection
Anne Hevener
Editor-in-Chief, Golden Peak Media,
Pastel Journal, Artists Magazine & Watercolor Artist

Pastel Journal

Anne Hevener has worked as a publishing professional for 30 years. The Editor-in-Chief of Pastel Journal since 2006, she currently serves in the same role for Artists Magazine and Watercolor Artist as well. She's a recipient of the Friend of Pastel Award by the Pastel Society of America and a Golden Mentor Award by the International Association of Pastel Societies (IAPS), and served on the IAPS Board of Directors from 2013 to 2022. Anne is the author/editor of the 2019 book, Pure Pastel: Contemporary Works by Today's Top Artists. She lives with her husband in Cincinnati, Ohio, where they enjoy a vibrant arts community.
Judge of Awards
Arcenio Martin Campos
Fine Artist and Teacher

Arcenio Martin Campos attended New Mexico State University for studio arts, the University of New Mexico for art history, and received a Certificate of Painting from the Pennsylvania Academy of Fine Arts. He began drawing on his own as a child, and between schools acquired much of his fine art education from independent study and private instruction of the human figure. Mr. Campos began his teaching career conducting classes in cast drawing while still in New Mexico. He has given lectures on anatomy, figure drawing, and painting and has facilitated open figure drawing groups in both Albuquerque and Philadelphia. His work has received numerous awards and has been exhibited throughout the United States and abroad. He currently teaches at the Fleisher Art Memorial, Winslow Art Center, and the Washington Studio School and teaches private lessons, online courses at Kara Bullock Art School, and workshops throughout the United States, Europe, South Africa and New Zealand.
Policy
The Chicago Pastel Painters retains the right to deny accepting any work that has been misrepresented through the online process. CPP assumes the right to use any work for catalog or publicity purposes.
Exhibitions Chair
Additional Notification Information
Notifications will be emailed by the end of the day on August 11, 2023. We cannot respond to inquiries regarding the status of notifications before then.
Please add [email protected] to your email safe senders list.
After notifications are sent, you may view the status of your entry in your ShowSubmit artist account's Entry History. Accepted works will be notated by a green check.

If you do not receive your email, you may also view your notification letter using the View Notification link in your Entry History.

Note: Entries made prior to 2023 may not display the View Notification link.
Image and Filename Specifications
You do not need to resize or rename your image files.
Submit your original JPEG image files.
Crop out all parts of the photo that are not the actual work; do not show mat, frame, etc, only the work itself.
Image files are automatically resized to 300 dpi and 1500 pixels on the longest edge.
Image files are automatically renamed using your last name, first initial and the title of the work. e.g. Hamby_D_BeautifulDay.jpg
Additional Entry Information
You will pay for your entry by credit or debit card using our secure checkout system.
After your entry is submitted and paid for, you may log back in to review your entry, edit artist and image information, and add or substitute images up until the entry deadline (July 17, 2023.)
Entry fees are not refundable and must be submitted and paid by the entry deadline.
Entries cannot be accepted or changed after the deadline. Incomplete entries will be disqualified.
Support
For questions about the entry process or this website please contact ShowSubmit Support at [email protected]. We will get back to you between 9am and 6pm Eastern Time, Monday to Friday. You can also view the Support Center, Entry Guide, or our FAQ.