MidAmerica Pastel Society
Local Colors
2023 Members Only Online Exhibition
Deadline was

September 12th
Members Only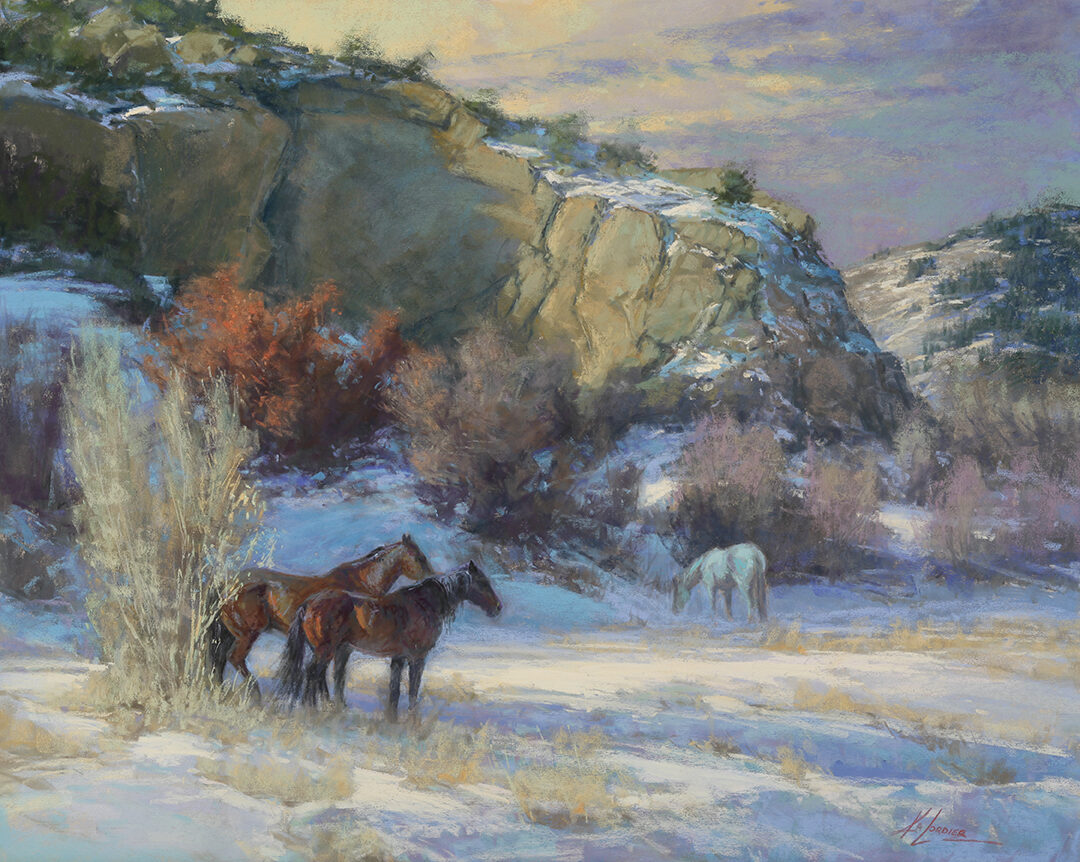 Powder Blue and Mahogany by Kim Lordier
Deadline for entry was

September 12, 2023
Juror
Kim Lordier, PSA, CAC, LPAPA, PSWC, IAPS-MC

Kim Lordier received a BFA in Illustration at the Academy of Art University, San Francisco in 1989. Her work has been showcased on the cover of Plein Air magazine, Art of the West, Southwest Art, and Pastel Journal, as well as featured in Fine Art Connoisseur, American Artist and The Artist magazine.

Acknowledged by jurors and her peers, Kim has received recognition for her landscapes at major plein air events, international magazine competitions, national pastel society shows and museum exhibitions.

Kim is a Signature Member of the California Art Club, the Pastel Society of America, Laguna Plein Air Painters Association, a Distinguished Pastelist of the Pastel Society of the West Coast, and IAPS Master Circle recipient. A coveted workshop instructor, Kim leads workshops across the country.
Work Eligible
MAPS member dues must have been paid by May 14, 2023 to enter. No exceptions.
Open to all current MidAmerica Pastel Society members 18 years old or older.
Artwork's final surface must be at least 80% soft pastel. No oil pastels.
Original artwork only. Work done under supervision in a class or workshop, and work done from photographs other than the artist's are ineligible.
Work must have been completed within the last 3 years and not have been shown in any previous MAPS exhibit.
All subjects and styles, including tasteful nudes, are eligible, subject to juror's discretion.
The juror's decision on all entries is final; only juror-selected works will be exhibited. If for some reason the juror must withdraw, MAPS reserves the right to select another juror.
The exhibition will be available online at midamericapastel.com, beginning October 17, 2023.
Sales
A potential buyer may use the Contact Us dropdown menu on the MAPS website to be referred to the artist. MAPS will take no commission for any sale and assumes no responsibility for completion of sale. Should the painting be damaged in shipment from the artist to buyer, MAPS assumes no liability or involvement in the resolution of such an occurrence. Entry into this exhibit constitutes agreement with the above. NFS (not for sale) permitted.
Awards
First Place, $500
Third Place, $300
Second Place, $400
3 Awards of Merit, $200 each
2 Honorable Mention, $100 each
Emerging Artist Award, $100
Criteria explained in entry process on ShowSubmit.com.
Procedure for Entry
Take a photo of your painting. Do not take the photo through glass or show the mat, frame, etc.—painting only.
Upload your cropped, 'hi-res' or original images
If using your mobile or tablet device, please use the 'Actual Size' or largest available.
Note on naming your digital image: it does not matter what you name your digital image. You may upload it directly from your device without giving it a different name.
A step-by-step guide for entry can be found at showsubmit.com/entry-guide. If you need additional help with the online entry system, contact Austin at [email protected].
Changes and additions can be made to the ShowSubmit entry until Sept. 12, 2023. At the end of the entry process, payment can be made using a valid credit or debit card. All entries must be paid for by the entry deadline or the entry is not complete. Once the deadline passes, no further changes can be made to entries.
Entry Fees
Up to 5 image entries per artist.
Entry fee for 1st image is $35.
Images 2-5 are $5 each.
Entry fee is nonrefundable and must be paid at time of online entry.
Questions
Additional Notification Information
Notifications will be emailed by the end of the day on October 3, 2023. We cannot respond to inquiries regarding the status of notifications before then.
Please add [email protected] to your email safe senders list.
After notifications are sent, you may view the status of your entry in your ShowSubmit artist account's Entry History. Accepted works will be notated by a green check.

If you do not receive your email, you may also view your notification letter using the View Notification link in your Entry History.

Note: Entries made prior to 2023 may not display the View Notification link.
Image and Filename Specifications
You do not need to resize or rename your image files.
Submit your original JPEG image files.
Crop out all parts of the photo that are not the actual work; do not show mat, frame, etc, only the work itself.
Image files are automatically resized to 300 dpi and 1200 pixels on the longest edge.
Image files are automatically renamed using your last name, first initial and the title of the work. e.g. Hamby_D_BeautifulDay.jpg
Additional Entry Information
You will pay for your entry by credit or debit card using our secure checkout system.
After your entry is submitted and paid for, you may log back in to review your entry, edit artist and image information, and add or substitute images up until the entry deadline (September 12, 2023.)
Entry fees are not refundable and must be submitted and paid by the entry deadline.
Entries cannot be accepted or changed after the deadline. Incomplete entries will be disqualified.
Support
For questions about the entry process or this website please contact ShowSubmit Support at [email protected]. We will get back to you between 9am and 6pm Eastern Time, Monday to Friday. You can also view the Support Center, Entry Guide, or our FAQ.