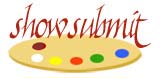 Montgomery County Guild of Professional Artists
Celebrate the Artist
Open Juried Exhibition
Deadline is

February 1st
2 days left to enter
Open to Non-Members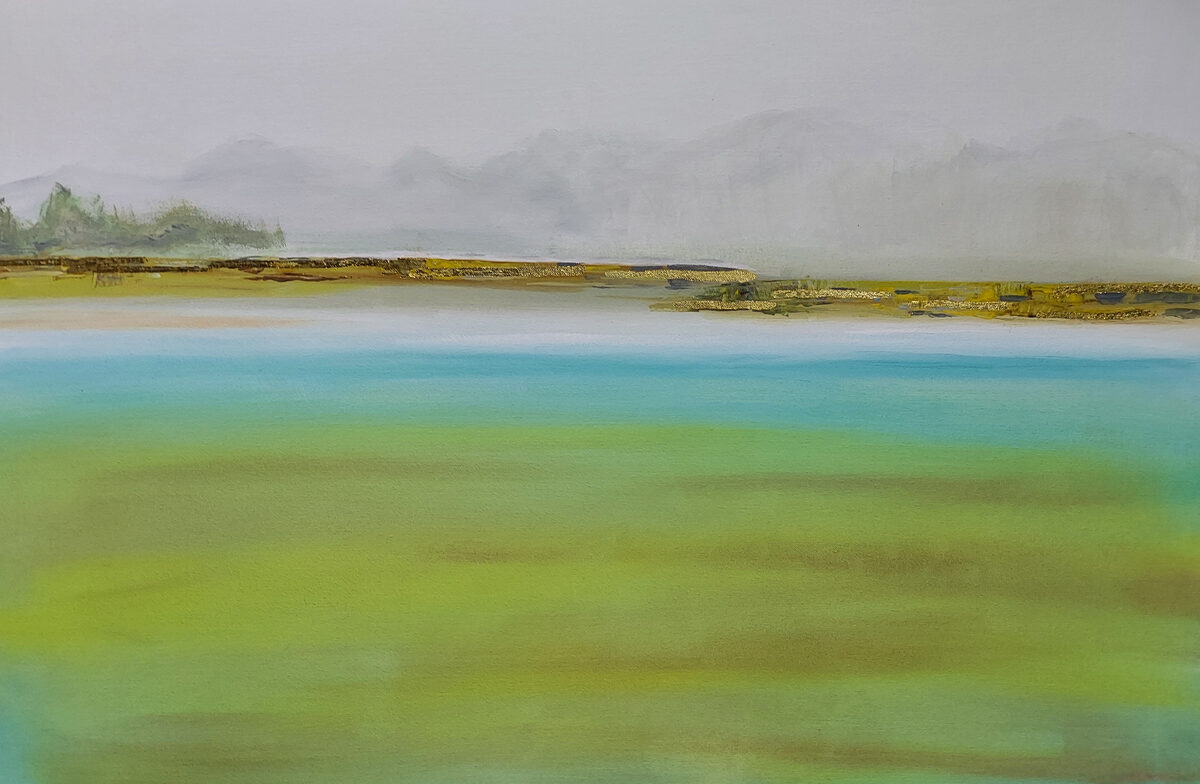 In the Distance by Deb Northey
Create your entry at the bottom of this page.
Deadline for entry:

February 1, 2023
431 Gallery, Upper Merion Community Center, King of Prussia, PA.
Juror of Selection and Judge of Awards
Barbara Anne Beaucar
Barbara Beaucar is a Philadelphia-based mixed media artist, educator, writer and historian. She studied at Moore College of Art and Pennsylvania Academy of Fine Arts. She received a BFA in Visual Art from Concordia University (Montreal, Quebec) and an M.A. in History from West Chester University (PA). Beaucar served as a board member and past president of the Philadelphia Chapter of Artists Equity. She was owner of Hegira Fine Art Studio and taught drawing at the New England Design Institute in CT. Beaucar was the manager of the archives and library department for the Barnes Foundation, and is currently working on politically related art projects.

Beaucar has exhibited both locally and nationally. These include solo exhibitions at the New Britain Connecticut Museum of American Art, West Chester University of PA, and Ariel Gallery in New York City. Her juried exhibitions include Artists Equity's Triennial at the Port of History Museum in Philadelphia, the Biennial at the Delaware Art Museum in Wilmington, and the Pen Women's National Centennial Exhibition at the Sumner Museum in Washington, D.C.
Awards
Grand Prize - Solo exhibition at 431 Gallery
First Prize - $300
Second Prize - $200
Third Prize - $100
Best in Photography Award - $100
Honorable Mention (4 awards) - $25 each
Entry Fee
Members*: $ 20
Non-Members: $ 30
The entry fee entitles the entrant to submit three artworks for consideration, but no more than two artworks may be selected for the exhibition.

*New membership to MCGOPA will not be considered at this time, since the application includes a jurying of the artist's body of work.
Eligibility
Open to current members of MCGOPA and non-members, 18 years or older. Membership must be paid in full through 2023 to qualify for entry fee rate of $20.
This exhibition is open to original 2-dimensional art in all mediums, including photography, oil, acrylic, watercolor, encaustic, monoprints, mixed media, collage, and soft or oil pastel.
Any artwork containing AI-generated images must have it described in the labeling.
No 3-dimensional sculpture will be accepted.
Accepted artwork must not be exhibited concurrently with an online show.
All work must be framed, wired and ready to hang - no saw tooth hangers or clip frames allowed. Exception: Gallery-wrapped canvases with a depth of 1 inch or more and have clean and/or painted edges do not require a frame.
Maximum Size: The framed artwork cannot exceed 48" on the longest side.
Maximum Weight: Artwork must weigh no more than 10 pounds.
Accepted artwork must be hand-delivered to 431 Gallery.
Withholding: Once accepted, works cannot be withheld from the exhibition under penalty of a two year exclusion from future juried MCGOPA exhibitions.
Confirming Entries & Notification
Upon completion of your entry, you will receive a payment receipt and an Entry Completion Form with your submissions listed. Email notification of acceptance will be sent out from ShowSubmit on Wednesday, March 1, 2023.
Conditions for Accepted Work
Framed work must be wired and ready to hang – saw tooth hangers will not be accepted.

Framing must be professional in appearance with clean mats and no visible damage to frame, glass, or plexiglass. The back of the painting must be secured tightly and sealed when possible.

MCGOPA reserves the right to review all hand delivered entries for conformance to the specifications outlined herein. MCGOPA reserves the right to reject any work which does not conform to entry requirements and/or does not match the accepted digital entry.
Hand Delivery of Accepted Work
Artwork must be hand delivered to 431 Gallery at the Upper Merion Community Center, 431 W. Valley Forge Rd., King of Prussia, PA, on Thursday, March 16, 2023 between 11 am and 1pm.
Sales
Artists are encouraged to list their work for sale. If not for sale, then it should be marked as NFS. Once accepted, the price of your artwork cannot be changed. All paintings must hang for the duration of the exhibition.

Work may be for sale; NFS is allowed.
Commission
MCGOPA will receive 30% of the sale price with the remaining 70% going to the artist.
Questions?
Additional Notification Information
Notifications will be emailed by the end of the day on March 1, 2023 and listed in your Account 'Entry History'. We cannot respond to inquires regarding the status of notifications before then.
We do our best to make sure you recieve your notification email, however, if you do not recieve an email and the notification date has passed, please check your email spam or login and view your ShowSubmit Entry History. Accepted works will be notated by a green check.
Please add [email protected] to your email safe senders list.
Image and Filename Specifications
You do not need to resize or rename your image files.
Submit your original JPEG image files.
Crop out all parts of the photo that are not the actual work; do not show mat, frame, etc, only the work itself.
Image files are automatically resized to 300 dpi and 1500 pixels on the longest edge.
Image files are automatically renamed using your last name, first initial and the title of the work. e.g. Hamby_D_BeautifulDay.jpg
Additional Entry Information
You will pay for your entry by credit or debit card using our secure checkout system.
After your entry is submitted and paid for, you may log back in to review your entry, edit artist and image information, and add or substitute images up until the entry deadline (February 1, 2023.)
Entry fees are not refundable and must be submitted and paid by the entry deadline.
Entries cannot be accepted or changed after the deadline. Incomplete entries will be disqualified.