National Association of Women Artists, Inc.
2023 National Competition for Direct Carving
Deadline is

December 5th
5 days left to enter
Open to Non-Members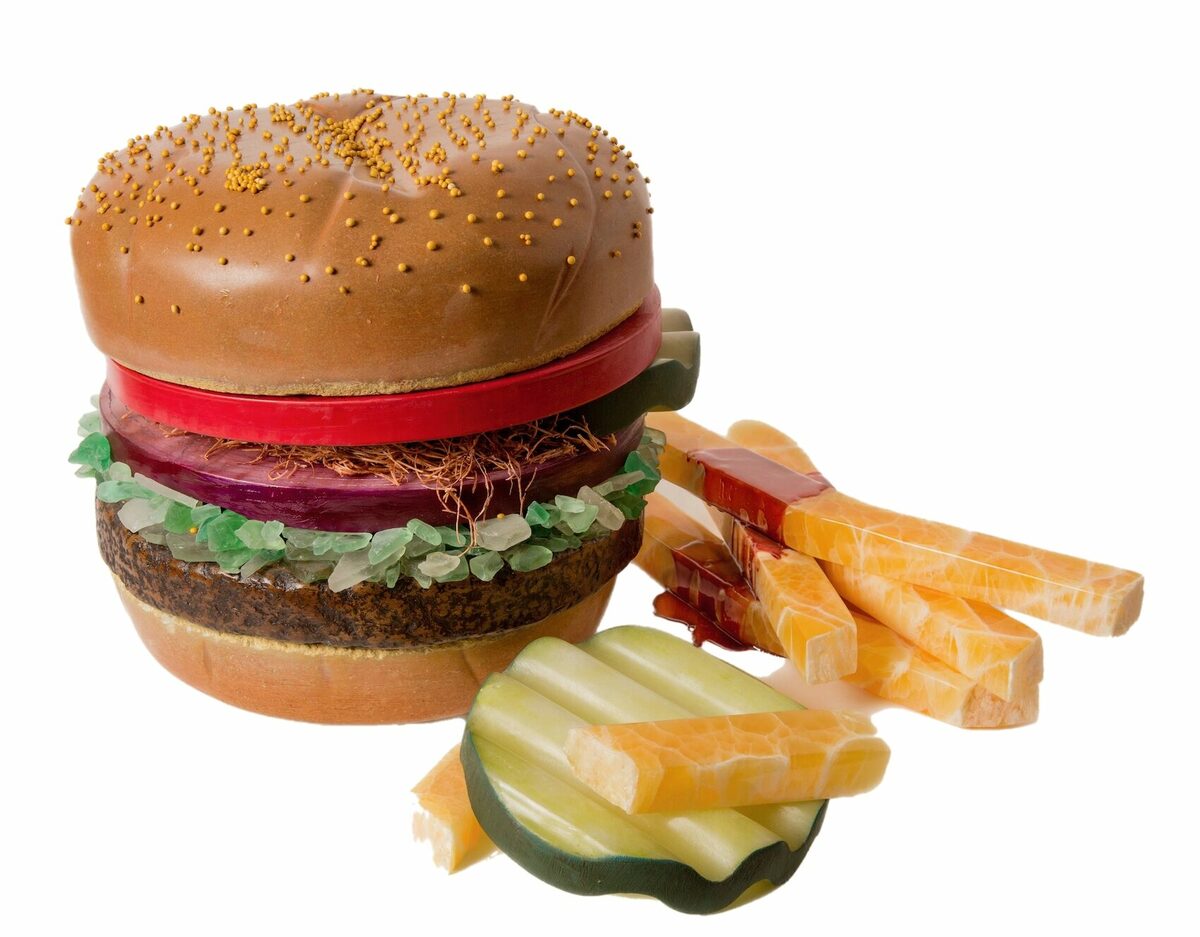 Summer barbecue by Robin Antar, 2021-22 Winner
Deadline for entry:

December 5, 2023
$5,000 Margo Liebes Harris Hammerschlag Biennial Award
The National Association of Women Artists, Inc. (NAWA) welcomes American women Sculptors, whose medium is direct carving, to apply for this prestigious award.
Established in 1889, the National Association of Women Artists, Inc. (NAWA) promotes the work of American women artists, through a variety of exhibitions, awards and educational programs. Professional women artists are also welcome to apply for membership to NAWA. For details, please visit: www.thenawa.org, or send email to
[email protected]
.
General Information
Applicants must be 18+, a US citizen or a permanent US resident.
Entry Fee: $75
An award of $5,000 will be given to a woman artist whose medium is direct carving.
The final decision will be based on artistic excellence.
All work must be original with a minimum of 75% produced by direct carving.
Work will be juried by three professional sculptor/carvers: Meredith Bergmann, Carol C. Griffin, and Maria Nevelson
Application deadline: December 5, 2023. The winner will be notified in February 2024.
This is a competition for an award and does not have an in-person or online exhibition component.
Award Notification
Award winner will be notified in February 2024
The winner will be posted on the NAWA website.
There will also be one Honorable Mention Merit Certificate.
Winner will be posted on the NAWA website, (www.thenawa.org), the NAWA Facebook page (facebook.com/TheNAWA), and Instagram
NAWA reserves the right to use images of artists' work selected for publicity and educational purposes.
The jury committees' decision is final.
Application Process
You will apply for this prestigious award through Showsubmit.com between October 1 and December 5, 2023

Please include the following required application materials with your application:


Twenty images of direct carved sculptures (a minimum of ten different works) through showsubmit.com
A (maximum) two-page artist resume, along with an artist statement and short biography.
An application fee of $75 paid through showsubmit.com
Your entry will be confirmed upon receipt.
Waiver
By entering the Margo Harris Hammerschlag Direct Carving Competition, you are certifying that you, personally, directly carved your sculpture entry, and you are 18+ years of age, a US citizen and/or a permanent resident of the US.

Your application also ensures that you allow permission for your art imagery, identifying information (Title, size, etc.) and your name may be used in future promotions of the Hammerschlag Award, its winner(s), social media and website postings about this competition.
Jurors
Jurors for the 2023-2024 Margo Harris Hammerschlag Biennial National Direct Carving Competition

Meredith Bergmann
For over 40 years, Meredith Bergmann has been making sculpture that deals with complex themes in an accessible, beautiful, and provocative way. Working within the tradition of narrative sculpture, she draws on her love of the history of art, literature, and mythology to make the past speak to the present. Blending the sensuality and power of representational sculpture with her own subtle sense of mischief, her work evokes multilayered responses.

Carol C. Griffin
For over twelve years Carol Griffin studied figurative and abstract direct carving in wood and stone with master sculptor Lorrie Goulet: first at The Art Students League of New York, and later in Goulet's private studio in New York City. Beginning in early 2023, Ms. Griffin, in turn, began teaching direct carving at Woodstock School of Art in Woodstock, New York.

Maria Nevelson
Maria Nevelson is a creator with a strong entrepreneurial spirit. She currently runs the Louise Nevelson Foundation, a non-profit 501(c)(3) she founded in 2005 to educate and celebrate the art and life of the audacious sculptor. Maria has been published several times with essays on Louise Nevelson and has taken that expertise to licensing the art for products through her Nevelson LLC. Maria designs jewelry and her wooden brooches and an enameled metal lapel pin are selling in art museum stores including Whitney Museum of American Art, Jewish Museum, Amon Carter Museum of Art, and Farnsworth Museum of Art.
Additional Notification Information
Notifications will be emailed by the end of the day on February 29, 2024. We cannot respond to inquiries regarding the status of notifications before then.
Please add [email protected] to your email safe senders list.
After notifications are sent, you may view the status of your entry in your ShowSubmit artist account's Entry History. Accepted works will be notated by a green check.

If you do not receive your email, you may also view your notification letter using the View Notification link in your Entry History.

Note: Entries made prior to 2023 may not display the View Notification link.
Image and Filename Specifications
You do not need to resize or rename your image files.
Submit your original JPEG image files.
Crop out all parts of the photo that are not the actual work; do not show mat, frame, etc, only the work itself.
Image files are automatically resized to 72 dpi and 1100 pixels on the longest edge.
Image files are automatically renamed using your last name, first initial, title of the work, medium, dimensions, and price. e.g. Hamby_D_Title_Oil_9hx12w_1200.jpg
Additional Entry Information
You will pay for your entry by credit or debit card using our secure checkout system.
After your entry is submitted and paid for, you may log back in to review your entry, edit artist and image information, and add or substitute images up until the entry deadline (December 5, 2023.)
Entry fees are not refundable and must be submitted and paid by the entry deadline.
Entries cannot be accepted or changed after the deadline. Incomplete entries will be disqualified.
Support
For questions about the entry process or this website please contact ShowSubmit Support at [email protected]. We will get back to you between 9am and 6pm Eastern Time, Monday to Friday. You can also view the Support Center, Entry Guide, or our FAQ.