Pastel Society of Eastern Canada
Pixel Pastel 2023
The International Online Art Exhibition
Deadline is

October 16th
3 weeks left to enter
Open to Non-Members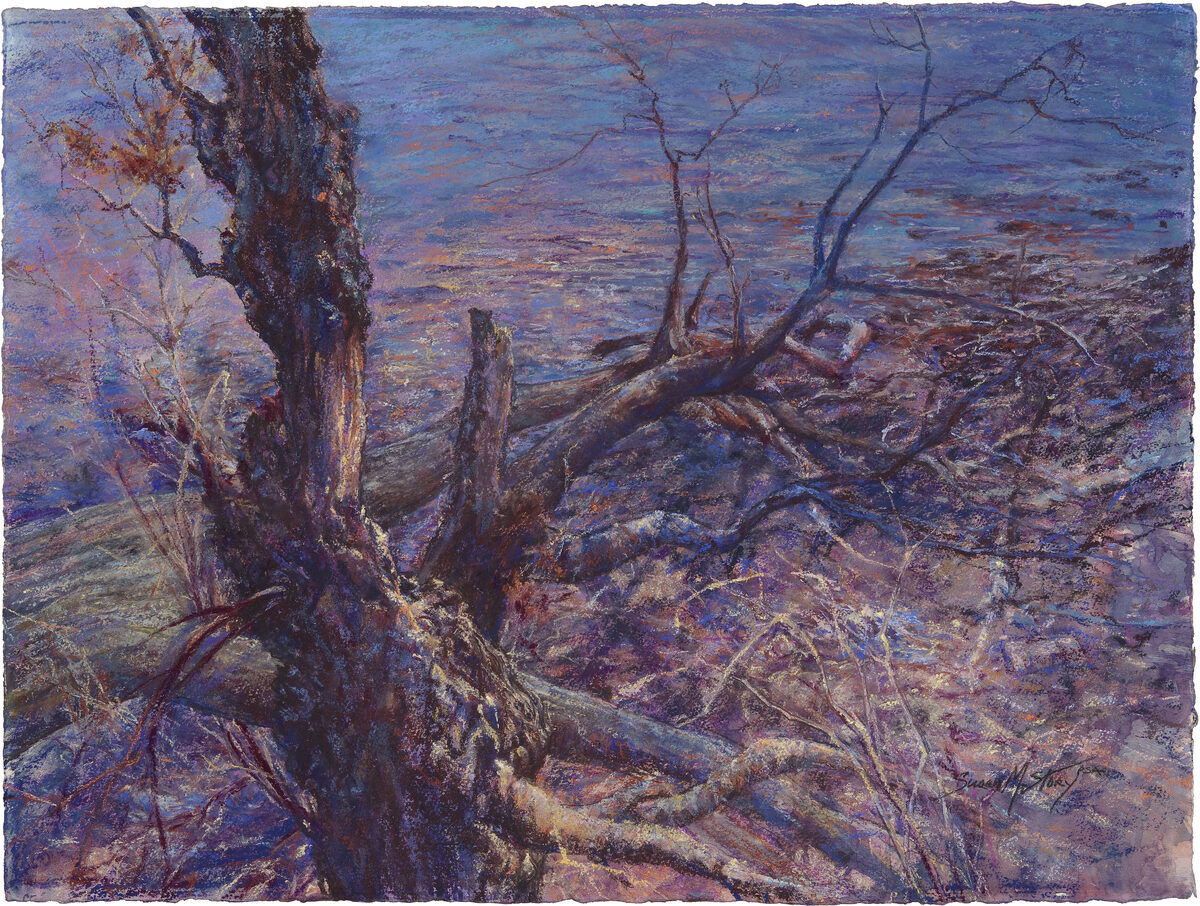 Hudson Totem by Susan Story
Deadline for entry:

October 16, 2023
Awards
Cash and Pastel Material Prizes!!!

First Prize Horace Champagne Award
Value of $2,000 in cash and pastel materials
Jurors of Selection
Lea Collie Wight, JaFang Lu
Judge of Awards
Kerry Dunn
Entry Fees
$40 USD PSEC Members
$50 USD Non members
Entry fees are non-refundable so please carefully select your member status.
Entry fees are in USD.
You may submit up to 3 images, however only 1 or 2 images can be accepted in the show.
There is no size limit considering it is an online show. Be sure to upload a good quality image.
Payments must be made by credit card.
Judging and Notification
A selection jury will determine the accepted paintings. Notification will be sent concerning all artworks on November 1st, 2023.

Prize winners and winners of honorable mentions will be determined by a Judge of selection of awards.

The show goes online and awards will be announced on the PSEC Website on December 15th, 2023.

All artworks accepted in the show, not only the winners, will be displayed on our website. Each entry becomes part of the public, historical online contest catalogue and will not be removed at a later date.
Contest Rules and Regulations:
Pixel Pastel Online exhibition is international and is therefore open to all pastel artists globally, 18 years of age or older.
The medium must be soft pastel on at least 90% of the painted surface to be eligible. Oil pastels do not qualify.
All works must be original art. Paintings executed in a workshop or under another artist's supervision, or paintings done from a published photo are not eligible.
PSEC reserves the right to reject work deemed unsuitable for publication or that does not meet the above criteria.
Work previously accepted in a PSEC exhibition will not be eligible.
By entering this art competition, you are granting us a non-exclusive perpetual license to reproduce images of your artwork (on our websites, newsletters, and social media accounts, with credit to you, of course).
All cash awards will be paid via Paypal – Therefore the winners will need a Paypal account and will be responsible for any fees Paypal charges upon receiving money. Canadian artists can be paid by Interac e-transfer.
PSEC will be responsible for any shipping fees related to material prizes.
Your participation establishes that you understand and accept the rules and regulations.
Important
The artist's signature must not be visible as the show is judged anonymously. Hide or camouflage your signature or do not sign your work before photographing it, as a painting with a signature showing will be automatically disqualified and payment not reimbursed. The judges are notified that a blank shape or blurred area appearing on a painting might be a hidden signature.
Sales
All artworks must be for sale and PSEC will collect a 25% commission on all sales from the exhibition.

When an artwork is sold, PSEC will put the buyer in direct contact with the artist. The artist will then be responsible for the delivery of the artwork to the buyer.

Most of all, don't forget to have fun and show your art to the world!
Questions
Additional Notification Information
Notifications will be emailed by the end of the day on November 1, 2023. We cannot respond to inquiries regarding the status of notifications before then.
Please add [email protected] to your email safe senders list.
After notifications are sent, you may view the status of your entry in your ShowSubmit artist account's Entry History. Accepted works will be notated by a green check.

If you do not receive your email, you may also view your notification letter using the View Notification link in your Entry History.

Note: Entries made prior to 2023 may not display the View Notification link.
Image and Filename Specifications
You do not need to resize or rename your image files.
Submit your original JPEG image files.
Crop out all parts of the photo that are not the actual work; do not show mat, frame, etc, only the work itself.
Image files are automatically resized to 300 dpi and 1500 pixels on the longest edge.
Image files are automatically renamed using your last name, first initial and the title of the work. e.g. Hamby_D_BeautifulDay.jpg
Additional Entry Information
You will pay for your entry by credit or debit card using our secure checkout system.
After your entry is submitted and paid for, you may log back in to review your entry, edit artist and image information, and add or substitute images up until the entry deadline (October 16, 2023.)
Entry fees are not refundable and must be submitted and paid by the entry deadline.
Entries cannot be accepted or changed after the deadline. Incomplete entries will be disqualified.
Support
For questions about the entry process or this website please contact ShowSubmit Support at [email protected]. We will get back to you between 9am and 6pm Eastern Time, Monday to Friday. You can also view the Support Center, Entry Guide, or our FAQ.