Tennessee Art League
2024 Central South Art Exhibition
Deadline is

January 8th
6 weeks left to enter
Open to Non-Members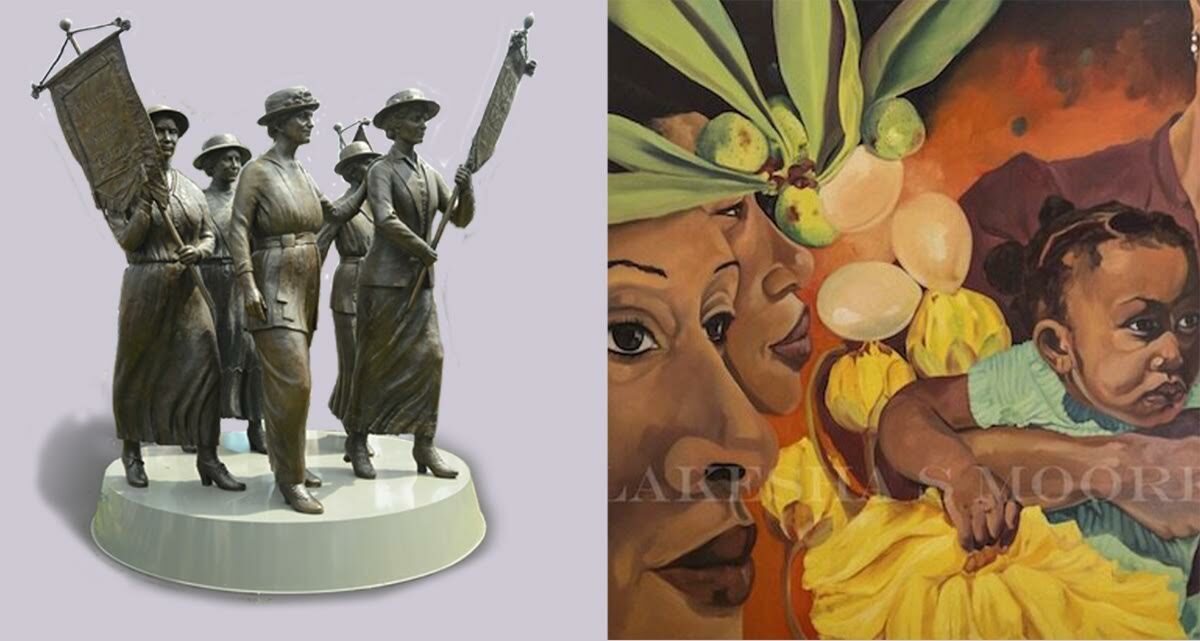 Deadline for entry:

January 8, 2024
The Central South Art Exhibition is a long standing art exhibition bring ing together artists in the South, including Tennessee and its adjacent states and Florida. Originally organized by Christian Gregory, whom the TAL dearly misses, when she was President of The Friends of the Tennessee Art League. For almost 50 years, it has been a spectacular expression of art from the region, including painting, sculpture, photography and in recent years digital art.

The Tennessee Art League (non-profit) is proud to re-establish this prestigious event in the Spring of 2024, at the Metro Parks Art Gallery in Nashville, with the submission process starting in the fall of 2023.

This is a juried exhibition of original artwork including oils, watercolor, acrylic, pastel, oil pastel, encaustic, colored pencil, silverpoint, graphite, pen and ink, digital art (NO AI), photography, scratchboard, charcoal, sculpture and mixed media.
Awards
Best of Show, People's Choice, Members Choice, Sponsor Award Plus many more special awards
Reception & Awards Ceremony
Join us at the Metro Parks Centennial Center, April 27, 2024, 6-9 PM for a reception to honor the participating artists.

An Awards Ceremony will take place. All participating artists, award donors, and family and friends are cordially invited to attend.
Workshops
Alan LeQuire
Clay Modeling the Human Figure

Lakesha Moore
Mixed Media - Ideas of identity, memory, and belonging.

Workshops will be held in Spring 2024. Exact date TBA. Sign up for the newsletter to stay in the know.
Meet the Jurors
Alan LeQuire
A graduate of Vanderbilt University and M.F.A from Uni versity North Carolina, Alan's career spans decades, and includes a year of apprenticeship to Milton Hebald, an American sculptor living in Italy. One of his many achievements is the Athena Parthenos statue for Nashville's full-scale replica of the Parthenon, for which he won the commission soon after completing his North Carolina MFA in 1981, and is viewed by hundreds of people everyday.
You can learn more about Alan here:
alanlequire.com

Lakesha Moore
A Nashville native and current resident, who still calls the Caribbean home. Lakesha is an artist and educator, and looks to inspire others in art. She teaches as an assistant professor in the Art & Design Department at Tennessee State University.

Her work summons the history and memories of her subjects.
"We are often moved and motivated by our dreams yet confronted by our realities. Through figurative work and layered landscapes of color and form, we confront ourselves, what we perceive and what is unknown."
Learn more about Lakesha here:
lakeshasmoore.com
Procedure/Jurying of Work
Initial jurying of all work will be by digital file submissions. The judge(s) may decline entries which do not meet the stated guidelines and are not suitably prepared for exhibition.
Artists that are juried into the exhibition will be represented by only one work of art.
Maximum of 5 pieces may be submitted.
Two dimensional artwork to be represented by digital file.
Three dimensional artwork to be represented by 2 digital files which qualifies as one entry.
No change in title or price may be made after submission.
No change to painting from submitted file may be made.
No exceptions.
Final jurying of all accepted artwork for awards will be in-person. The judge(s) may decline entries upon arrival, which do not accurately represent the original digital file that was accepted or are not suitable for hanging.
Submissions
Only original works of art produced within the past three years will be accepted
Accepted mediums include oils, watercolor, acrylic, pastel, oil pastel, encaustic, colored pencil, silverpoint, graphite, pen and ink, digital art, photography, scratchboard, charcoal, sculpture and mixed media.
Three-dimensional work must be able to sit solidly on a flat surface or be properly mounted for hanging, and must not exceed 36 inches in width or 48 inches in height, nor weigh more than 50 lbs. If works are not adequately prepared for display, they will be withdrawn from jurying.
Two-dimensional pieces gallery wrapped or framed should not exceed 40 inches in either direction. Please keep in mind that entries must be transported or shipped by the artist (with return shipping included) and be prepared for hanging in a conventional gallery.
Accepted artists will also have the opportunity to upload up to 10 additional artworks to our Gallery database online portfolio on TNartLeague.com/CSAE.

All accepted artists artwork will be exhibited at the Metro Parks Centennial Art Center from April 15 - May 30, 2024.
Entry Fees
Up to 5 works.
$35 (TAL Member) for the first work.
$50 (Non-TAL Member) for the first work.
$10 for each additional work.
Entry fees are non-refundable.
Eligibility
Open to all artists in Tennessee, it's adjacent states (Alabama, Georgia, Kentucky, Mississippi, North Carolina, Virginia), and Florida.
Accepted mediums include oils, watercolor, acrylic, pastel, oil pastel, encaustic, colored pencil, silverpoint, graphite, pen and ink, digital art (NO AI), photography, scratch board, charcoal, sculpture and mixed media.
Photography and digital art must be available printed, mounted and framed utilizing museum level grade surfaces and frames.
Incomplete entries and any AI will be disqualified.
Outside dimensions of frame may not exceed 40 inches in any direction.
Artists are responsible for providing digital images with an accurate representation of their work.
Subject matter guidelines: Family friendly and suitable for a public park. No violence, profanity, or highly derogative political images. No frontal nudity or sexually suggestive images or anatomical representation of genitals, nipples, etc.
Artwork Delivery
All accepted artworks must be gallery wrapped or professionally framed with wire for hanging. Works not received by the stated dates will not be hung.

Accepted artwork may be hand-delivered to Metro Parks Gallery - April 5, 2024 from 11am - 2pm
Shipped Work
Accepted works may be shipped to:

Metro Parks Centennial Art Center
c/o Tennessee Art League
301 25th Ave N, Nashville, TN 37203


Accepted works may be shipped to arrive Mar 25, 2024 through April 5, 2024. After acceptance, works being shipped must be sent in Air Float boxes with the name of the exhibition on the outside of the package and include return shippiing labels.

Artists who do not utilize Air Float boxes will incur a $35 unpacking/packing charge. Items will not be return shipped unless appropriate shipping costs are included.
Artwork Removal
Works must be removed immediately after the exhibition.
Return shipping
A pre-paid return shipping label must be provided by the artist, if the work is to be shipped back after the exhibition.

We do not have storage, nor are responsible for artwork that is not picked up. Retrieval of hand-delivered items is scheduled for May 30th-31st, 2024, 10am-4pm at Metro Parks Centennial Art Gallery.
Sales
Work must be for sale; NFS is not allowed.

There is a customary 70/30 between the artist and the gallery on all sales., with artists receiving 70%.

All accepted artwork shall remain on exhibit for the duration of the show, including any sold items.
Questions
Additional Notification Information
Notifications will be emailed by the end of the day on February 28, 2024. We cannot respond to inquiries regarding the status of notifications before then.
Please add [email protected] to your email safe senders list.
After notifications are sent, you may view the status of your entry in your ShowSubmit artist account's Entry History. Accepted works will be notated by a green check.

If you do not receive your email, you may also view your notification letter using the View Notification link in your Entry History.

Note: Entries made prior to 2023 may not display the View Notification link.
Image and Filename Specifications
You do not need to resize or rename your image files.
Submit your original JPEG image files.
Crop out all parts of the photo that are not the actual work; do not show mat, frame, etc, only the work itself.
Image files are automatically resized to 300 dpi and 1500 pixels on the longest edge.
Image files are automatically renamed using your last name, first initial and the title of the work. e.g. Hamby_D_BeautifulDay.jpg
Additional Entry Information
You will pay for your entry by credit or debit card using our secure checkout system.
After your entry is submitted and paid for, you may log back in to review your entry, edit artist and image information, and add or substitute images up until the entry deadline (January 8, 2024.)
Entry fees are not refundable and must be submitted and paid by the entry deadline.
Entries cannot be accepted or changed after the deadline. Incomplete entries will be disqualified.
Support
For questions about the entry process or this website please contact ShowSubmit Support at [email protected]. We will get back to you between 9am and 6pm Eastern Time, Monday to Friday. You can also view the Support Center, Entry Guide, or our FAQ.